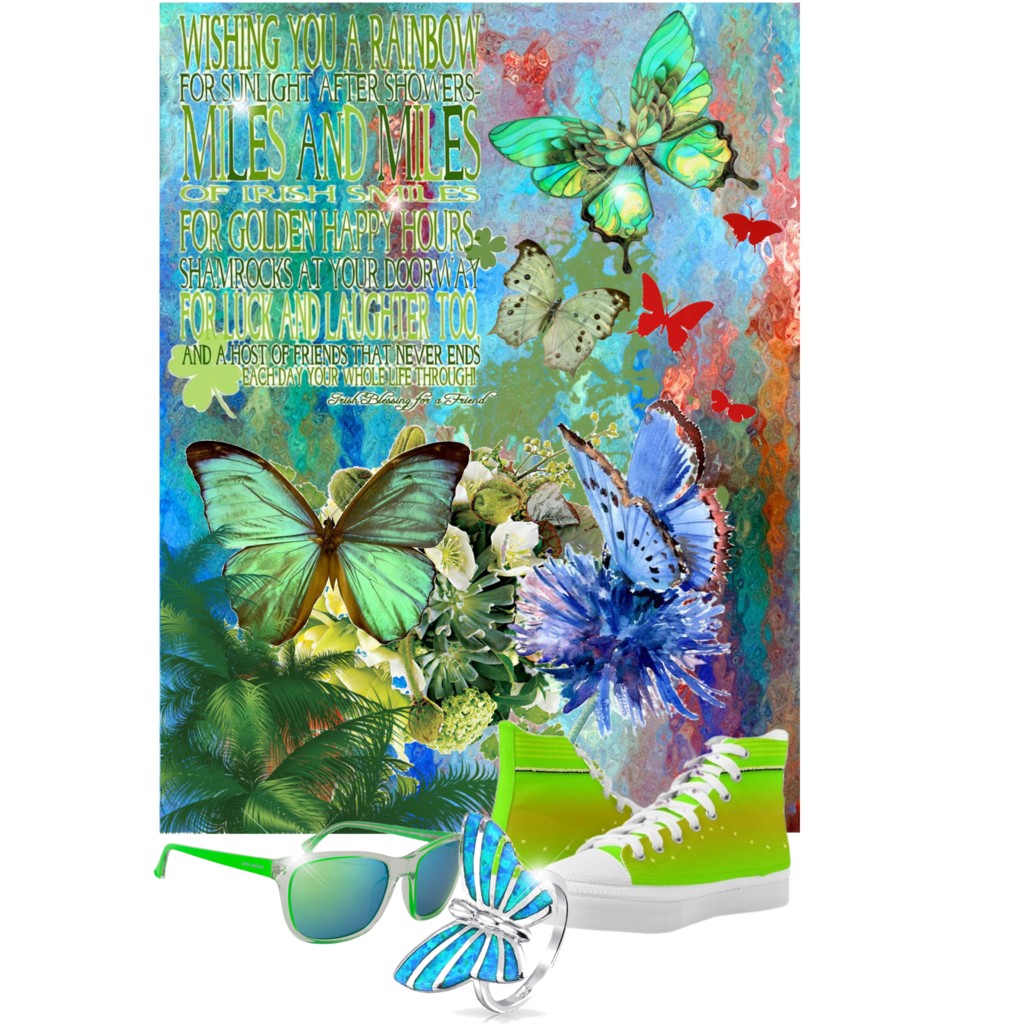 Synergize Day Three of Twenty Eight Days
This vibrant artistic collage reminds on spring with the abundance of merging colors. An astonishing art set that instantaneously brightens up the dullest day. The spring green high top sneakers in the front center by KBM D3signs show an abstract chrysalis design of the Monarch Butterfly.
For all interested to see more of the artists' energetic work visit annsofisweden by profile.
Find out how to  get published here on one of 28 days.