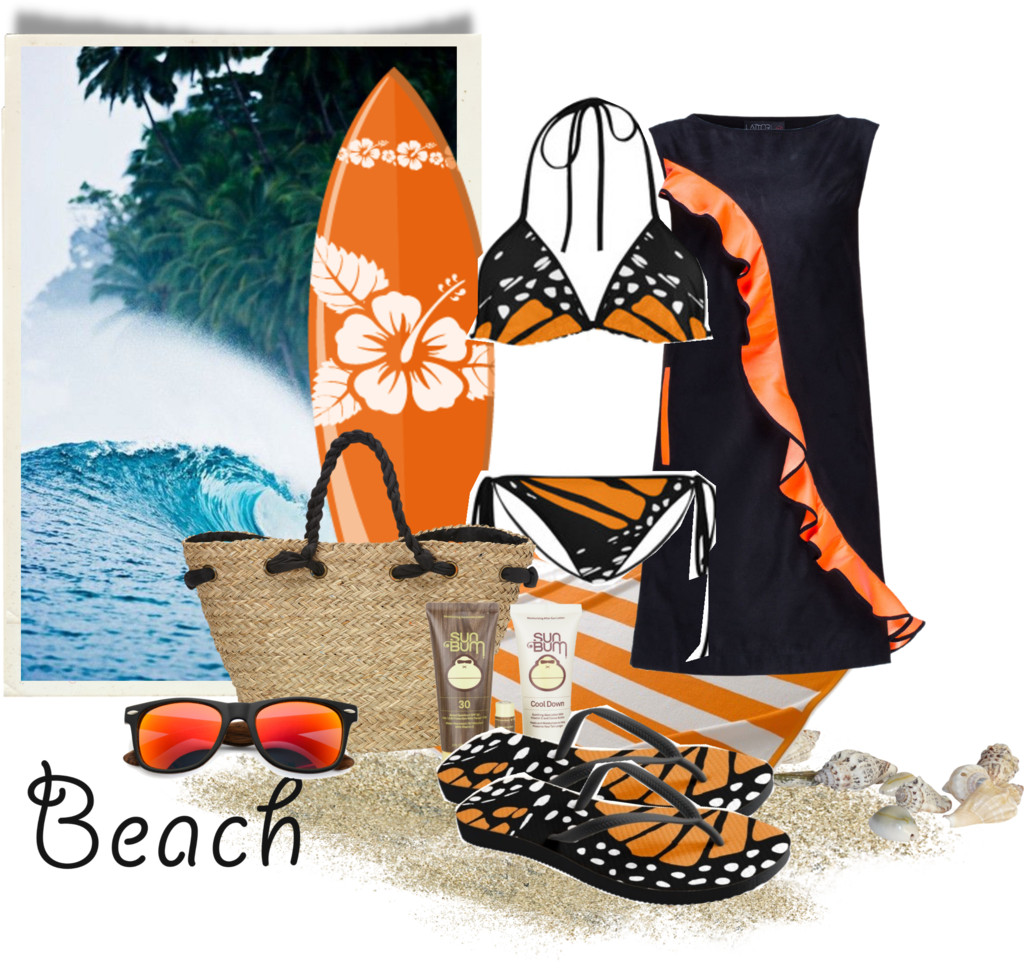 Beach Day – Surfing,  KBM D3signs on Polyvore
Beach Day – Surfing
The "Beach Day" set shows a black, orange and white two piece swimsuit from the design series "Gone to the Beach" at Artsadd with matching flip flops.
Accessorized with a sleeveless black dress with bright orange details. A tote bag of straw and an orange and white striped beach towel with sunglasses and sunscreen complete the surfing outfit for a day at the beach.
Read all about Monarch Butterfly Designs.