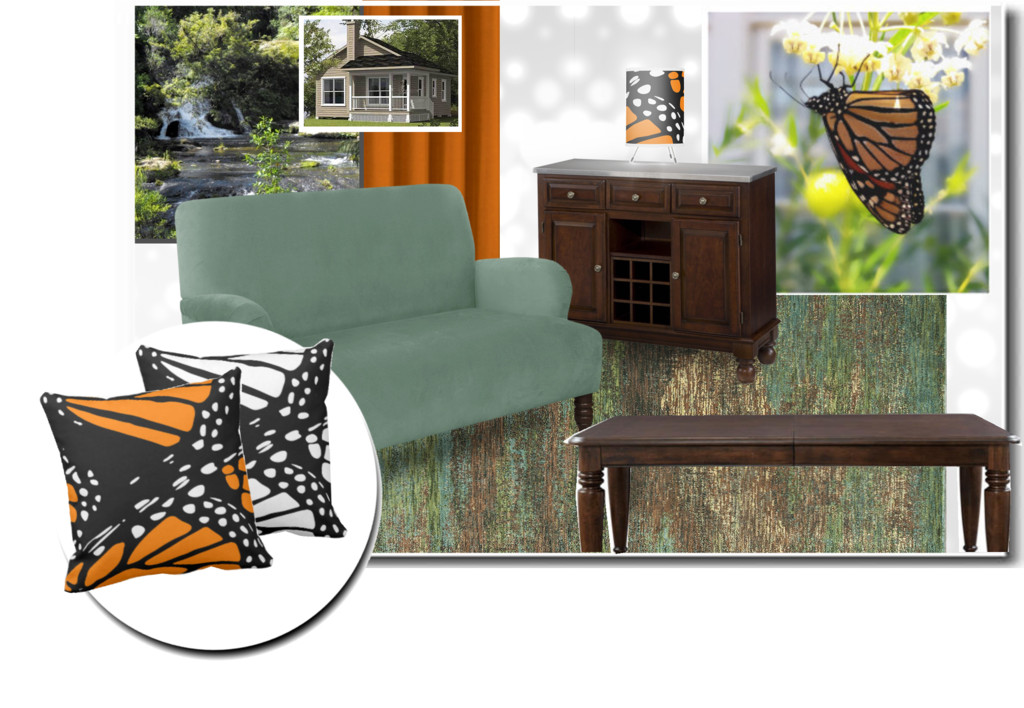 Dreamy Cottage Living
With the set,  Dreamy Cottage Living, flashbacks of childhood memories come to life.  My family spent peaceful weekends in a dreamy cottage close to a stream in the middle of a forest. Waking up at day break to the soothing sounds of water meandering by, the birds announcing a new day.  Memories that left a love for furniture from times gone by and mixing these up with modern elements.
The mint green settee and the dark wooden sideboard and coffee table are accentuated with throw cushions and a tripod table light showing an abstract wing design print. Please find the home decor collection at Zazzle.
More about  Monarch Butterfly Designs.
Save