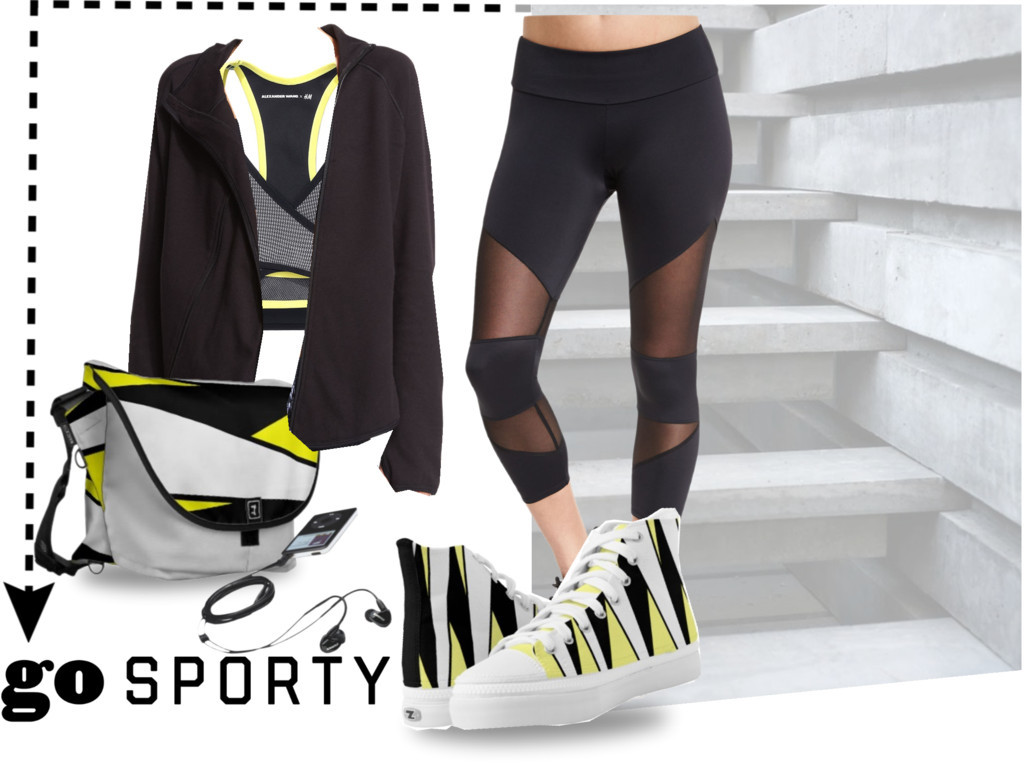 Synergize Day Four of Twenty Eight Days
Go Sporty on day four. The sporty style shows black leggings with cut-outs in mesh and a stylish woven crop top in black, yellow and grey are completed with a black hoodie. Three colored high tops and a casual shoulder-bag have print design by KBM D3signs. It shows in resemblance of a Monarch caterpillar stripes in white, black and yellow. By choice the color yellow can be replaced with a custom color.
Find out more about the Monarch Butterfly Series and its customization opportunities.