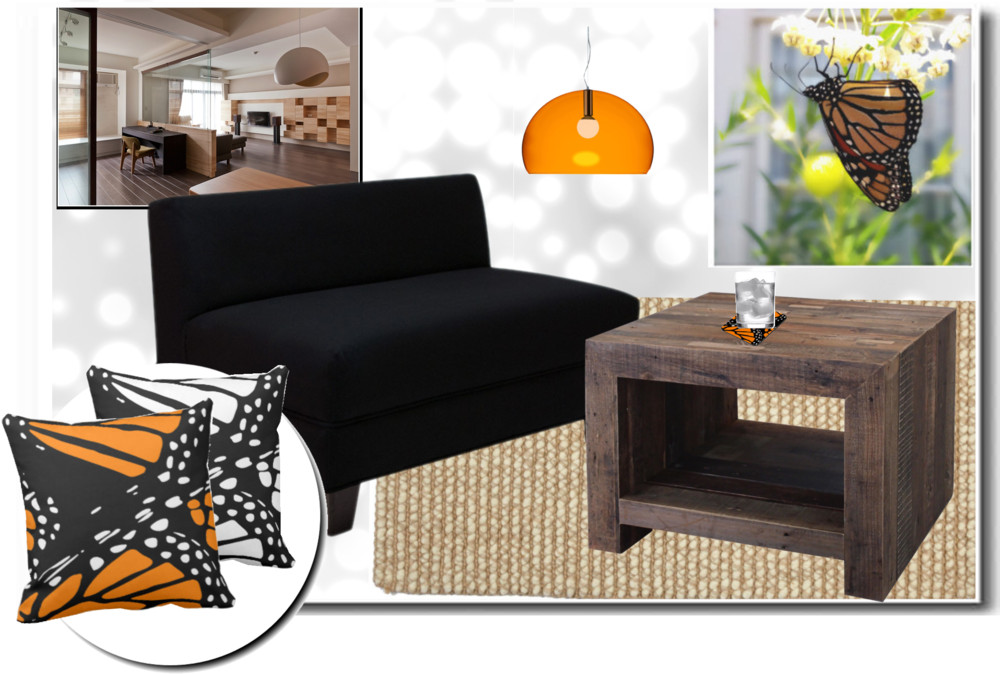 Minimalist in Earthen Colors
KBM D3signs
on Polyvore.com
Embracing Minimalist Living in Earthen Colors
The mood-board to minimalist living is expressed in shades of earthen tones set off with black and orange. The clear lines of selected furniture support the idea. There is a black colored love seat,  a recycled wooden coffee table and a light natural colored sisal area rug. A color contrast is achieved by a half round orange hanging light.
Both the Monarch Butterfly canvas print and the throw cushions bring a playful note into this composition. View them and more in Butterfly Home Collection.
More about: KBMD3signs' Monarch Butterfly Designs.