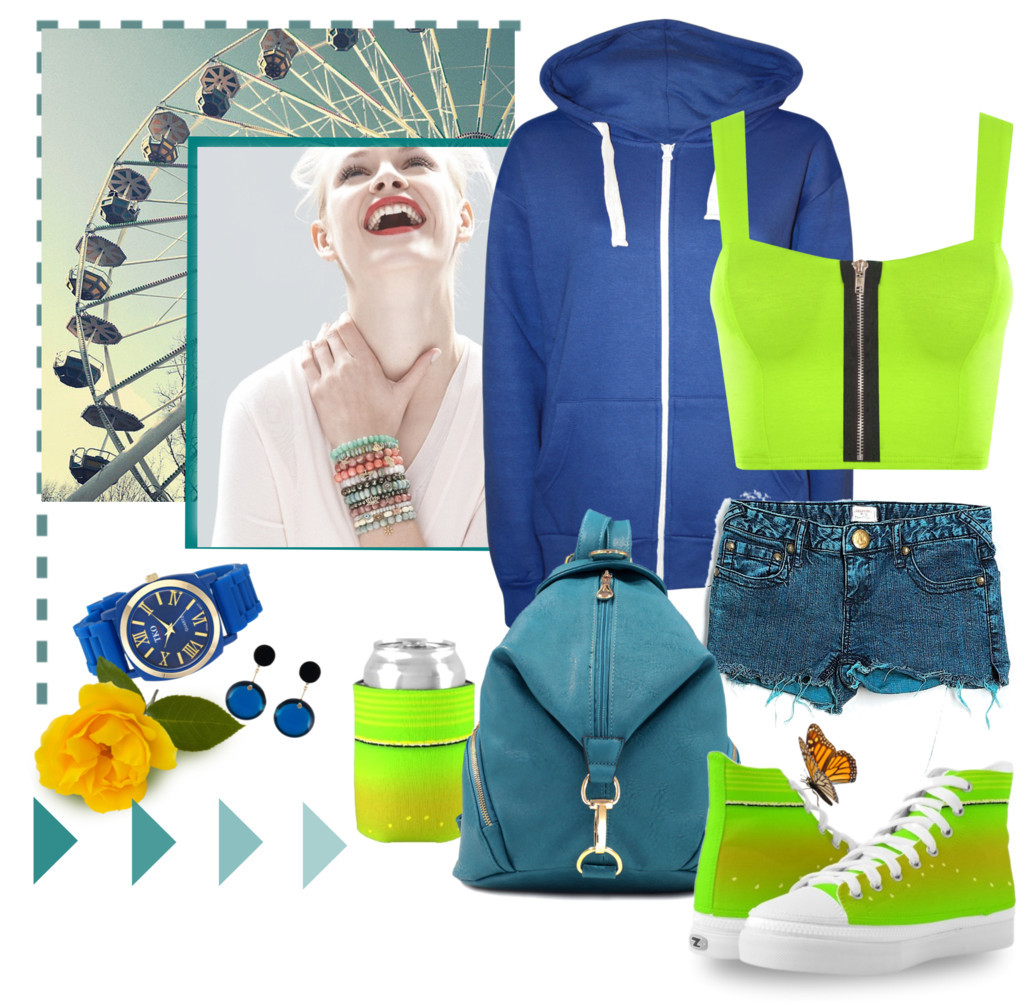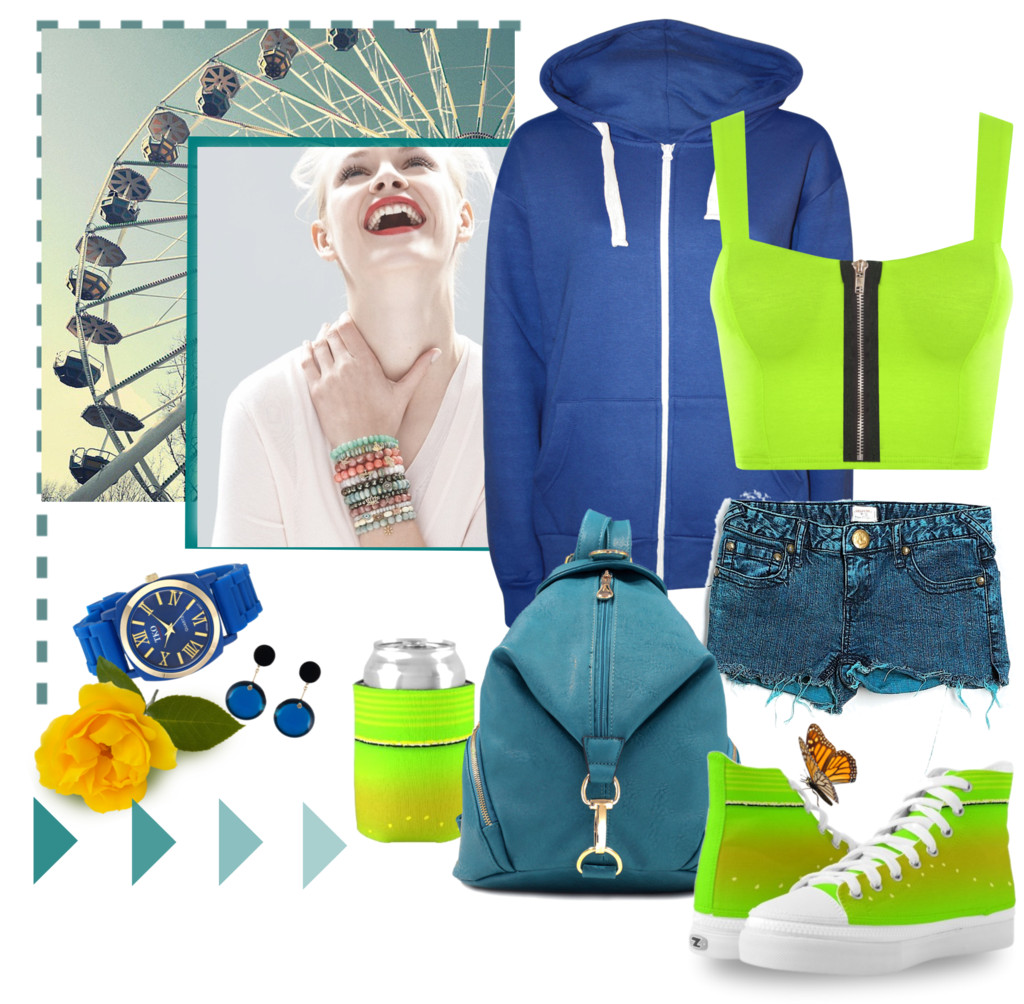 Synergize Day Five of Twenty Eight Days
Day five sets spring green high tops into the center and tries to capture the spring spirit of day three. Day three showcased a beautiful set on butterflies by annsofisweden. Aim is to translate spring into a wearable sporty outfit.
What do you think? Does it come close? (Use the comment field to respond...)
Symbolic occasion is a fairy wheel ride on a spring fair. The out fit for the young joyful lady are shorts teal colored jeans shorts a spring green cropped tank top, a royal blue hoodie jacket and a teal colored back-bag.  Accessories used of the Monarch Butterfly Series by KBM D3signs are: spring green high tops and a can cooler with the same chrysalis pattern design.