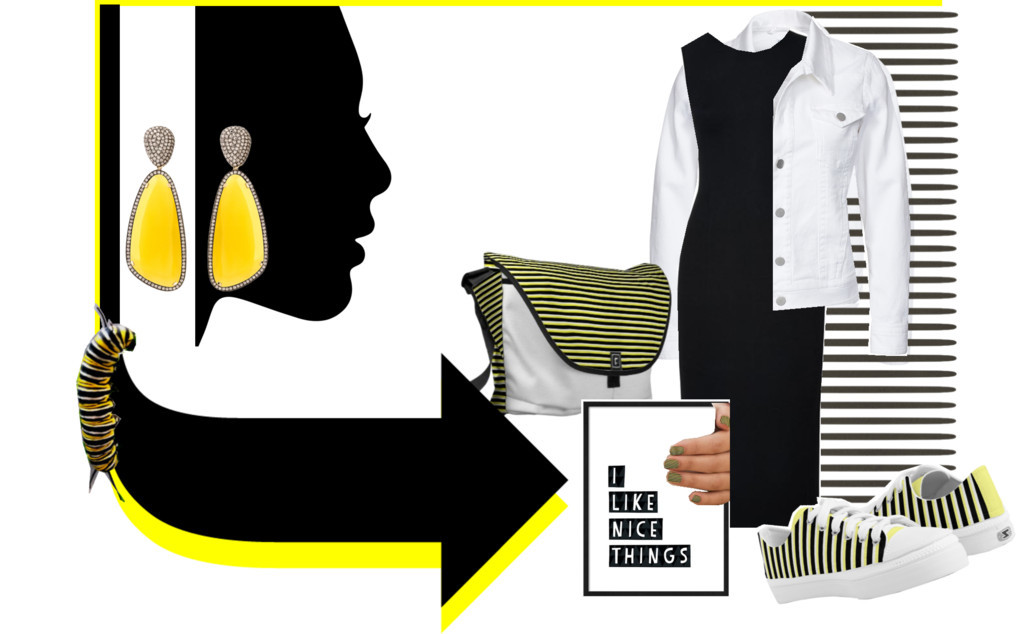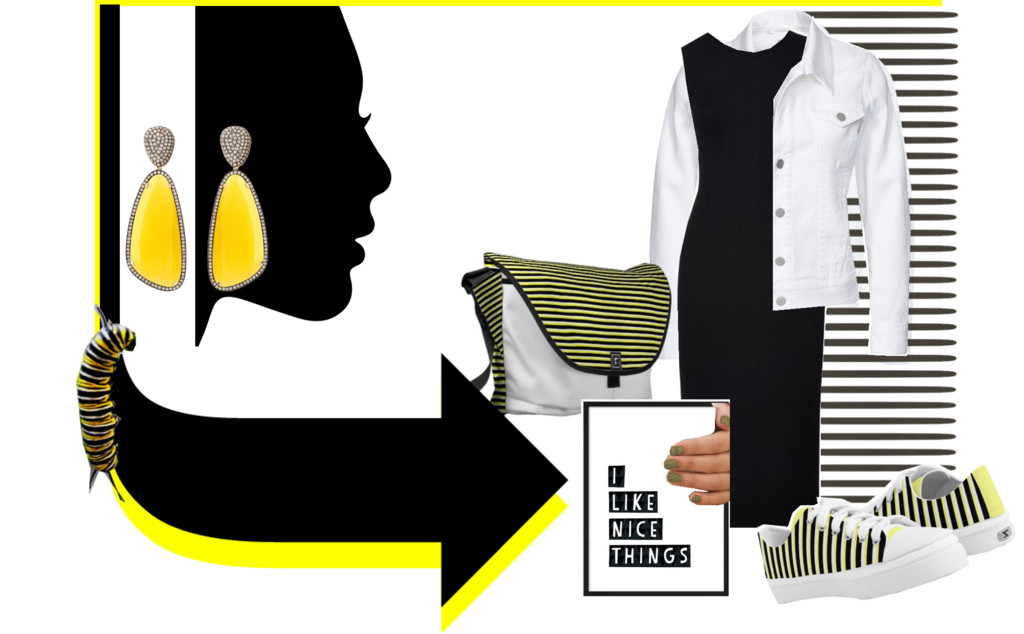 Synergize Day Eleven of Twenty Eight Days
"I Like Nice Things":
A pair of statement earrings set the base to this minimal outfit in black, white and yellow.These beautiful deep yellow agate and diamond earrings are paired with an elegant black bodycon dress topped with a white jean jacket. The three base colors black, white and yellow are found in the accessorizing three colored striped sneakers and the design matching messenger bag. Sneakers and shoulderbag are from the Monarch Butterfly Series by KBM D3signs and are available at Zazzle.com. The striped design allows customization of the yellow stripes to replace them with a color of choice.
Read all about Monarch Butterfly Designs.