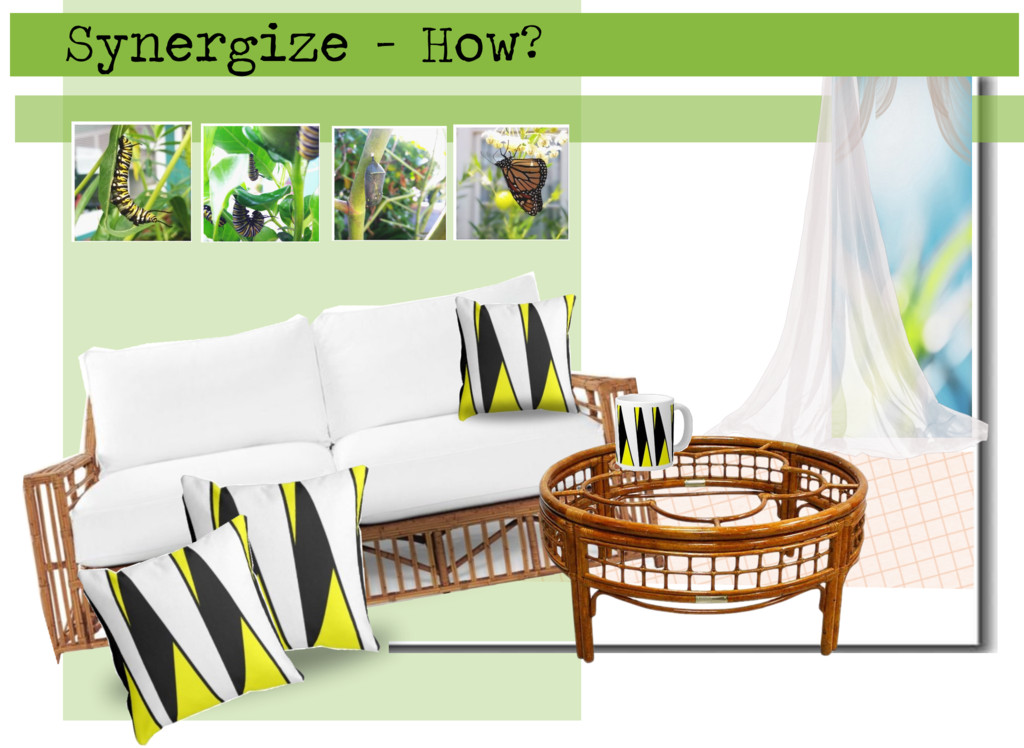 Trend Setter KBM D3signs on Polyvore.com
Trend Setter – Monarch Butterfly Caterpillar
Trend setter in this spring mood conveying conservatory ambience is the caterpillar of a Monarch Butterfly.
Black, white and yellow, the signature colors of the caterpillar decorates the throw pillows and tableware that accessorize the rattan furnishings. The pillows are exemplary to our goal that a base design can be personalized by replacing one color. In this example the yellow sections can be replaced by any color.
All about Monarch Butterfly Designs.