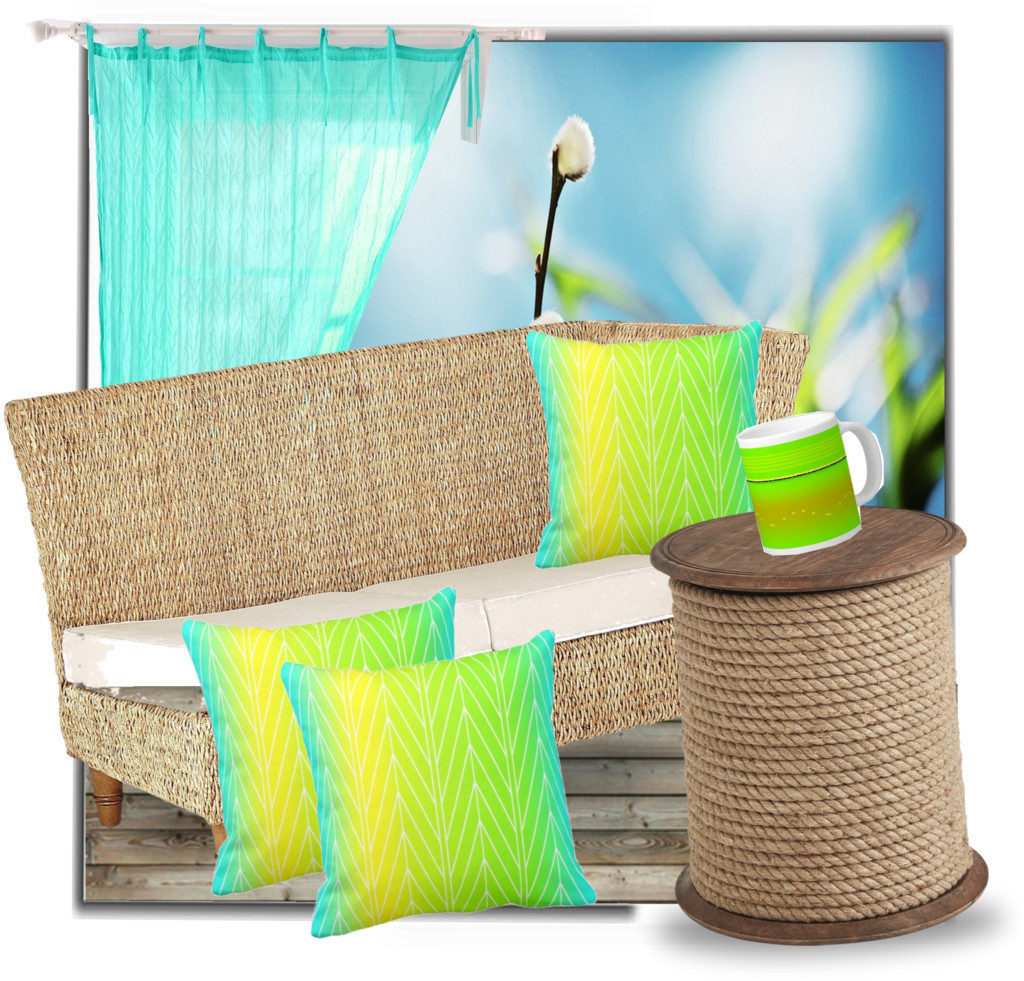 Synergize Day Seven of Twenty Eight Days
Often we welcome spring by spending more and more time outside on porches, decks and gardens.
Today's scene shows a fresh approach to a sheltered deck setting with a rattan woven seat. Accessories used have print designs by KBM D3signs.
The throw pillows seek attention with their fresh and vibrant colors in a gradient from light blue, spring green and yellow. In the Monarch Butterfly Series this print symbolizes leaves of a swan plant. In New Zealand the swan plant is one of the major food sources of the Monarch Butterfly Caterpillar. The beauty of this design is its versatility. Customize it to match the design your personal color scheme and transform it into a chevron design on a uni-colored background. At the side table a jumbo mug with an abstract chrysalis design keeps in line with the spring theme.
Find out what to do to have your set published here on one of 28 days.
All about KBMD3signs' Monarch Butterfly Designs.