Winter Magic Demanding Awe with Dancing Snow Flakes
Dancing snow flakes are the embodiment of winter magic.  Everyone is enthralled by the peace that transcends when the land is covered with snow.  So it is no wonder that this fragile water construction spurt the idea to our  winter pattern design.
The two layered design playful puts snow stars in different transparencies against a uni-colored background.  A method that allows easy adjustments to personal color preferences by changing the background color with the on site  color picker tool. Resulting in a design that shines with in monochromatic tones of the selected color. The selected color shows the darkest shade.
Best of all if you like the snow flakes design you can match it to your existing color scheme.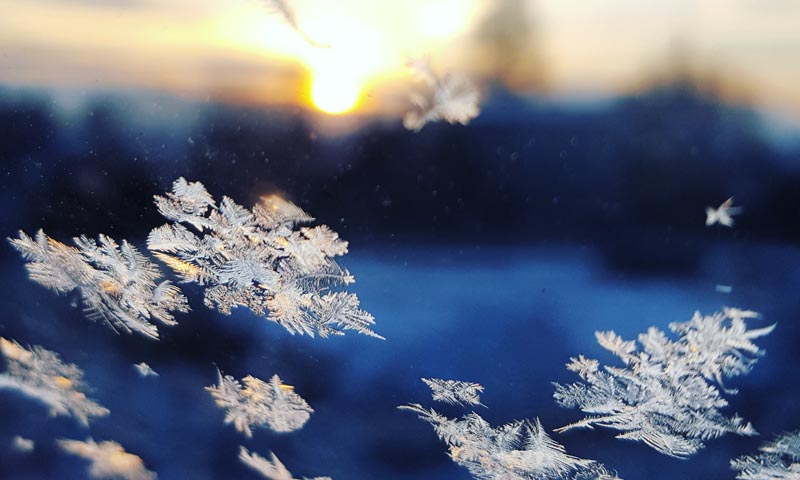 Magic of the Moment Children Growing a Snowman
Children growing bit by bit a man sized snowman define one of the magical moments in life. It can even captivate grown ups every now and then.
Late afternoon on a day in December it dancing snow flakes filled the sky. On this rare occasions it snowed to stay. More often a watery type of snow comes and goes and leaves the streets in a messy wet. This time large powdery snow flakes filled the sky to silently glide down to cover the city in layers of fluffy white. only to transform the winter grey city into a white wonderland.
Later that evening it stopped. The streets were clad all in white and glistening in the lights of lanterns. Since this has been a rare occasion I asked the 5 year old twins if they would be up for a snow excursion.
Without hesitation both forgot all about being tired. Muffled in snow pants and boots, gloves, scarf and beanie the two stood minutes later ready in anticipation of the night time adventure. The streets were empty everyone sitting in the cozy warmth of their home.
Careful first steps gauged the ground, then our small troupe ventured out into   snow lit and deserted streets. All sounds were eerily cushioned casting a rare silence on a usually busy main street . The streets were ours so our small group took thrill in tossing snowballs, chasing one an other and sliding off to a close by park.
The park gave a magical impression with fields of snow shimmered in golden lantern light. Red cheeked the twins took joy in rolling the bulging body of their very first snowman. When the well rounded body stood upright unearthed sticks and leaves  formed eyes and mouth as finishing touches. Both were quite proud of growing a snowman. Exhausted but content they returned home after a day in picture book winter magic watching snow flakes form a thick layer of white all around.
Winter Magic Designs
Visit the collection of products at Zazzle that are published with the snow flakes pattern design in anticipation of winter magic. For further inquiries or custom design please use the contact form.