Neutral home decor with blue, brown, red, and green accents explores various pattern designs to return a multifaceted styling potential. Come and join the journey.
Each pattern design complements a specific style. The styles included in the exploration are modern, eclectic, coastal, and country styles. All introduced pattern designs are color-matching. And are therefore well suited to mix and match the various pillow pattern designs between the mood boards.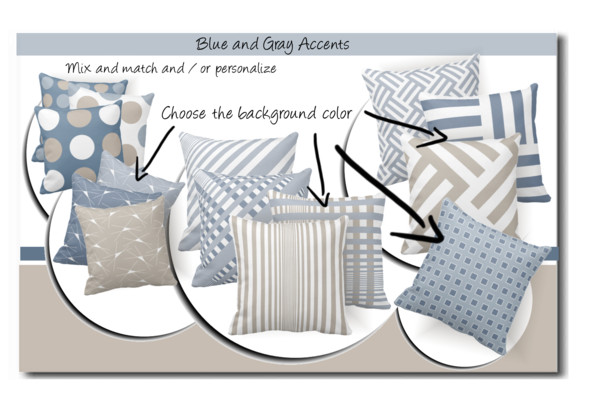 Led by a throw pillow, each design comes with a selection of home decor accessories readily available. Yet on request, we publish a design of your choice on any product available on Zazzle.
We thrive on feedback. At the end of the post, you find an opportunity for that.

Throw Pillows in Neutral Colors White, Brown, and Blue
Find amongst the geometric design series polka dots in three hues, triangles repeat pattern, ascending stripes, a striped tiles design, and a grid pattern. All but the polka dots design allow personalizing the background color to match the existing accent color.

Also, Some of the mood boards arrange their decor around an art print. Click for more ideas about Art Meets Pillows.
Polka Dots Design As Color Neutral Home Decor
Continue reading

"Neutral Home Decor In Blue, Brown, Red, And Green Has Potential"