Turquoise and orange pillows are a great and inspiring summer combination. Given this, KBM D3signs presents six living room decoration ideas using vivid colored wall decor by Chris Rice to pair up with throw pillows in turquoise and orange.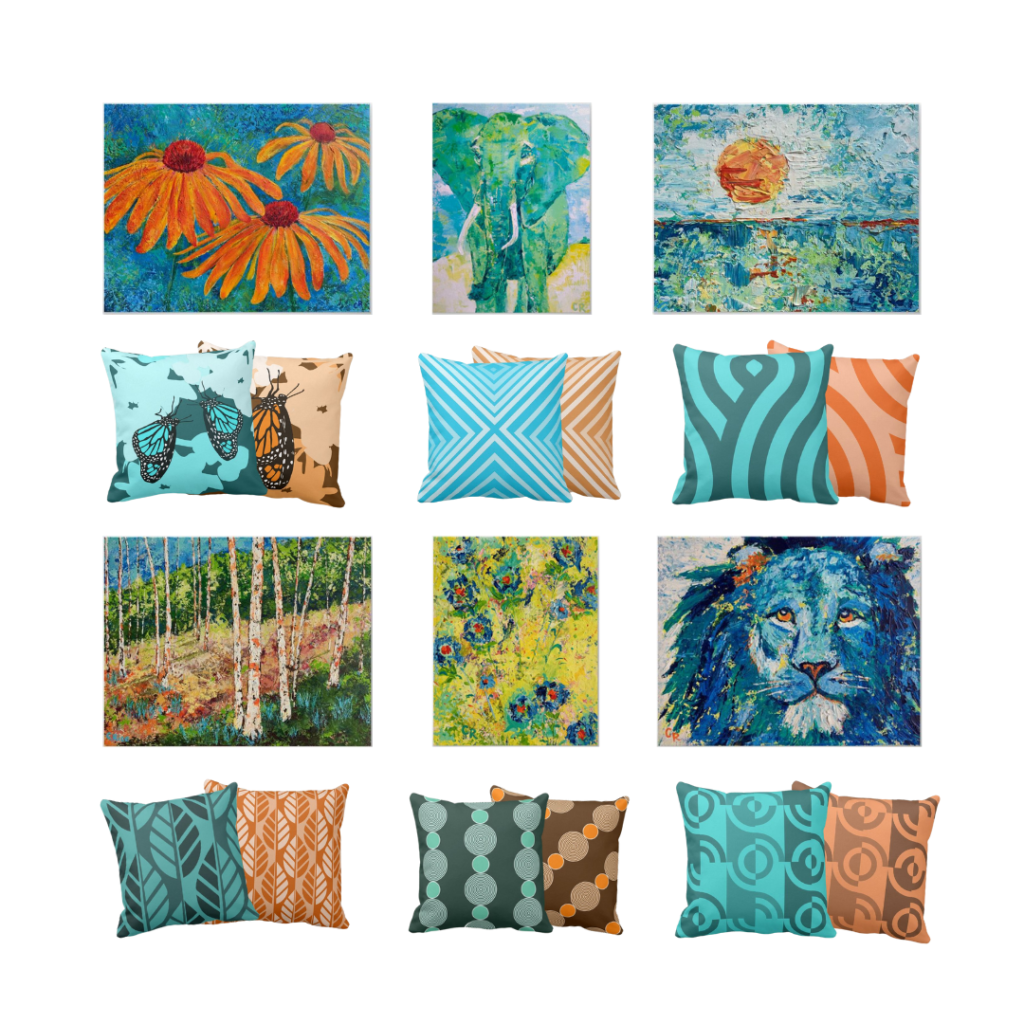 Why choose turquoise and orange pillows in your summer living room decor?
Orange finds its place as a secondary color between red and orange. For this reason, the color has characteristics of each of the colors, such as joy, communication, and spreading loving energy. Pairing orange with its complementary color turquoise supports the summer vibe. The energetic expression of turquoise relates to communication and creativity.
Both colors show desirable attributes for a family living room to inspire a vivid, communicative and creative space filled with love and laughter.
Who is Chris Rice?
Musician. Painter. Author.
"Mine is a life inspired by the beauty and color of nature, the contemplation of God, and the humor tucked into small everyday moments. Driven to communicate all of this through creative means, I am overwhelmed by the privilege, and happy to find my work reaching so many people in meaningful ways."

— Chris Rice