In the post about yellow home decor, KBM D3signs focuses on decorating living room spaces with yellow throw pillows augmented with African art prints by Tilly Willis.
Pillow hues and patterns aim to meet color, shading, and ductus prevalent in the art print.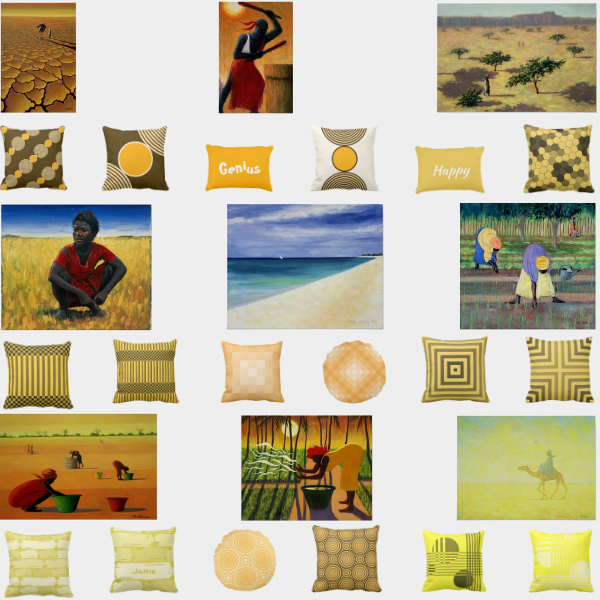 Why choose yellow home decor?
First thought associations upon hearing the word yellow are warmth, sun, summer, and a happy emoji smiley face. Despite vivid emotional reactions to the hue yellow ranks in the Yougov survey on the lower end of the favorite colors.
Nonetheless, yellow as the brightest color of the visible spectrum can stimulate a friendly, energetic, communicative, and joyous environment. That makes it a great color to accent with for any living room.
Who is Tilly Willis?
Born and raised in Somerset in the South-West of England, Tilly Willis still resides there. Her family of artists nurtured in her an interest in art. Like this, it came naturally to study at the Somerset College of Art to set the foundation. After completion, she went on to study Fine Art at The Byam Shaw in London.