Fern leaves unfurling find their association in New Zealand with the koru symbol. It is essentially a spiral, that stands for new beginnings and balance.
With this in mind it seems like the koru symbol underlies the template design "Fern Frond".
Transparent Shapes Result In A Flexible And Monochrome Design
Fern leaves pattern, as an illustration of circular shapes in varying transparencies serve as a reminder to the center where fern fronds unfurl. Layered transparencies in white and black return shades of any background color. Thus returning a monochrome pattern design.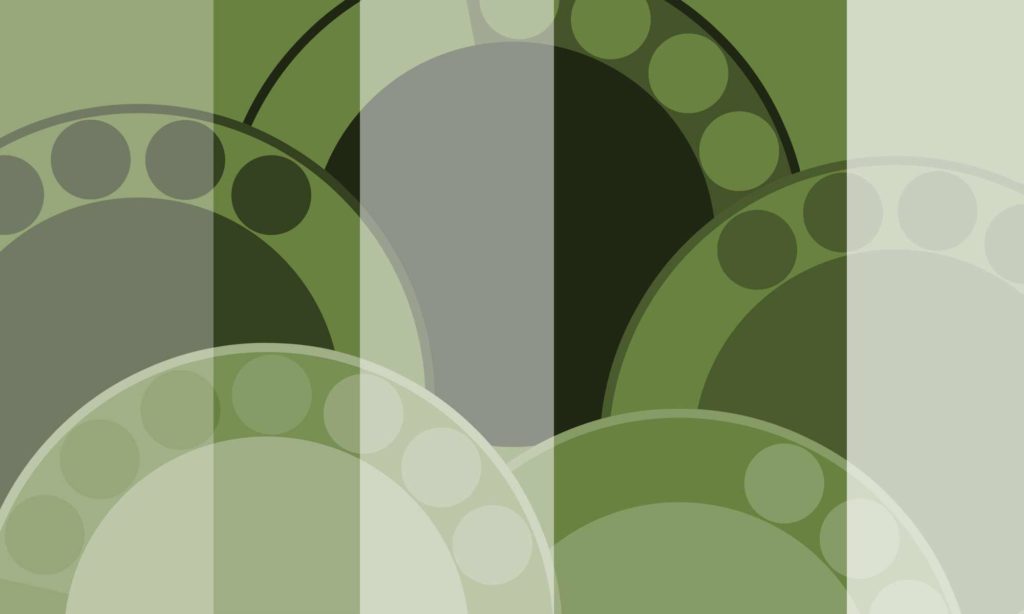 The new contemporary design template allows anyone to tap in to their creative source by adding their own choice of background color.
Feel invited to follow the link to the bedroom "Fern Frond" collection at Zazzle.com to explore.
Fern leaves In Natural Setting Surround An Emerging Fern Frond
The fern photo below shows an example of a rolled up fern leaf. Botanists call it fern frond. The one domineering the photo is on the verge to unfurl and expand into a wonderful and delicate leaf creation.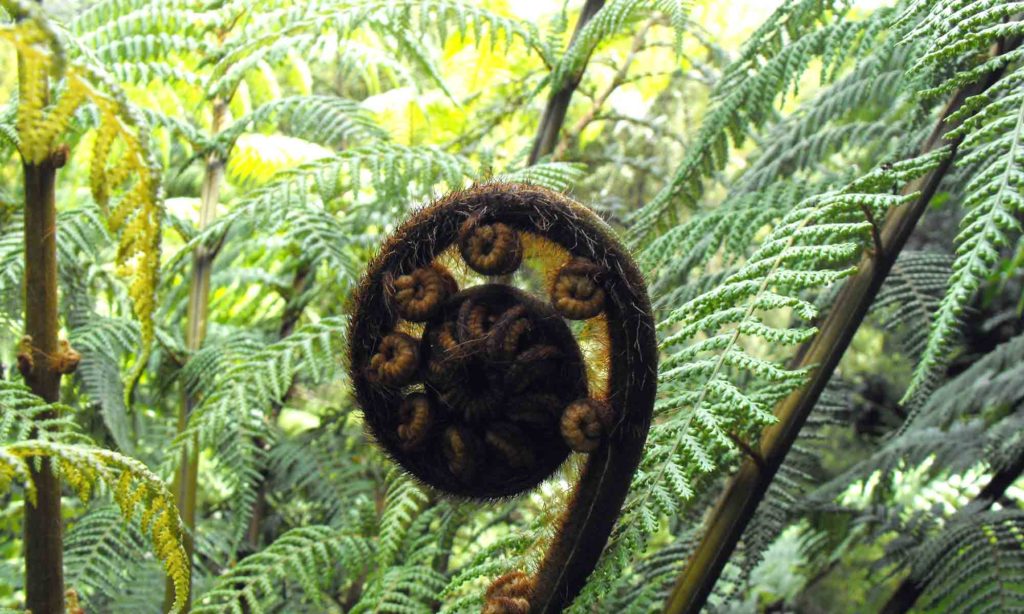 Holding such a strong symbolic meaning of 'new beginnings' and 'balance', it is natural that the fern frond frequently inspires new creative applications. Illustrators, graphic designer, jewelers and artists and many professionals of related trades find opportunity to add the symbol to their creations as shown below.
Styling with Fern Leaf Pattern …
A photo taken at the Arataki Centre, a touristic highlight indeed close to Auckland, shows a creative example to instill meaning in an ordinary pathway. In this case the koru symbol inlay in the pathway adds the symbolic meaning of ending the bush walk. At the same time while entering the grounds a the beginning of new experience commences. The Arataki Centre is a place of learning and opportunity to connect land and the people.