Green business card and lawn care business marketing items hold various business card templates in portrait or landscape format. Choose between the modern tech look that sports a QR code or the traditional business card without one. Altogether the package holds branded items for occasions throughout the year while holding the goal to support you and your growing lawn care business.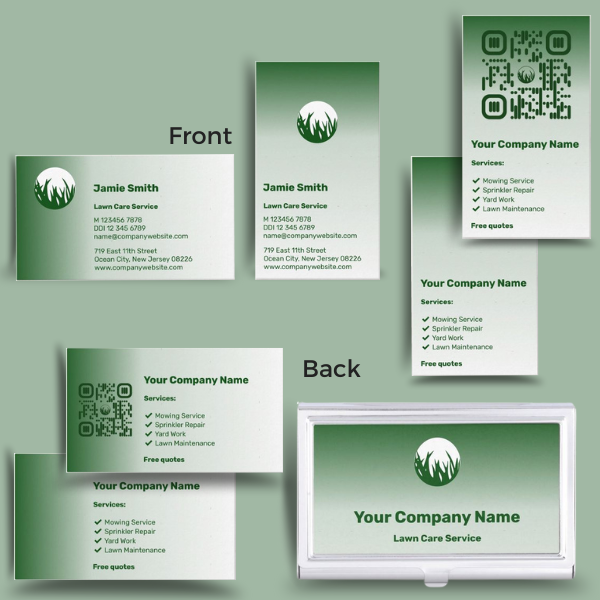 Lawn Care Business Marketing Materials
Stay organized and support work influx by word of mouth
Spread the word passively and wherever you are
A good deed with benefits
Lawn maintenance comes to mind when on the golf course
Show thanks to valued customers
Welcome the Christmas Season reflecting your brand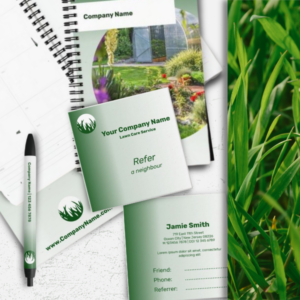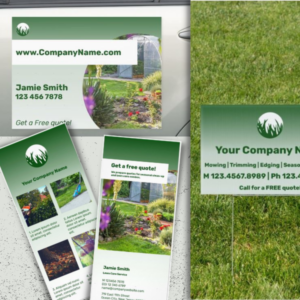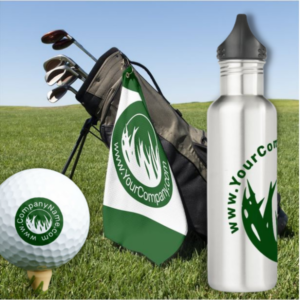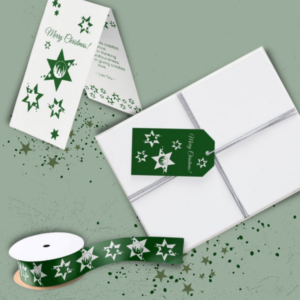 Lawn Care Business Card And Marketing Materials
Spread The Word
A planner to keep your service schedule organized, a pen to note anything, and a referral card to share the joy for new clients with referring clients. A referral card allows you to share the joy for new clients with referring clients by offering a reduction on their next service. The planner with a pen makes a great gift used throughout the year, hence an excellent place to place your company name and virtual address to stay remembered.
Promoting your service business in your local environment is easy with a car magnet while on the road. Even a garden sign in your or your client's garden works well in frequented areas. Meanwhile, a rack card placed in local businesses grants exposure to your services wherever it is favorable to you.
A good deed with benefits is made of coasters, either given to a local pub or supporting a community celebration. Additional items could be paper coasters, napkins, cups, or plates.
Endless, meticulously maintained lawn makes playing golf a joy. Hence say thank you with a golf ball imprinted with your logo and virtual address, a water bottle, and a golf towel to mitigate a game in style.
Branded Cards And Gift Wrapping
A word of thanks to your clients may give your services an edge over competitors and support a lasting business-client relationship. Among the marketing items, you find a card to write a note and a tag with a thank you message. A ribbon and gift bag putting messages into their design can round up the intent.
Show your appreciation for the mutually beneficial relationship between you and your clients by sending Merry Christmas wishes and use cards, gift wrapping, ribbons, and tags promoting your brand.
Zazzle business card designs at Cocoon It and green business cards store-wide.
Can I Customize The Green Business Card And Collateral?
Making a memorable impression with the green business cards and collateral is easy and will assist you in building your lawn care business. Displayed products reflect a selection of a larger.
Personalize The Template
Each template allows you to replace sample images with yours and personalize all text.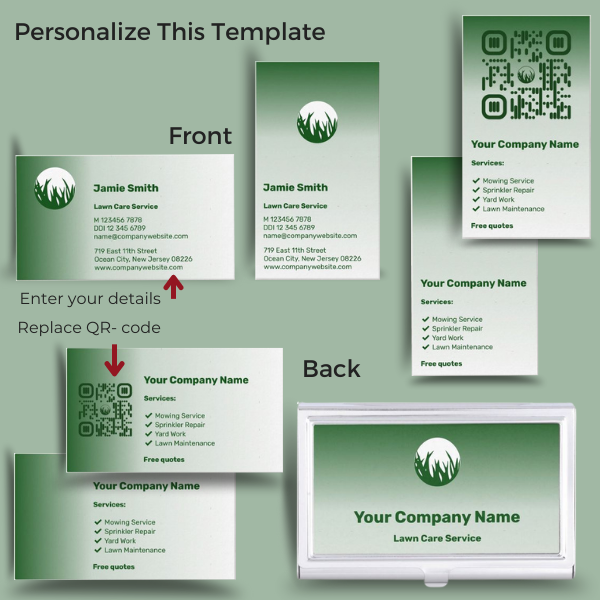 Edit Using Design Tool
Within the design tool, you can adjust the product color. Your choice replaces the present green. Probably you would like to choose a new font color with the same hue. Adjust logo color, font, and font size from within this tool.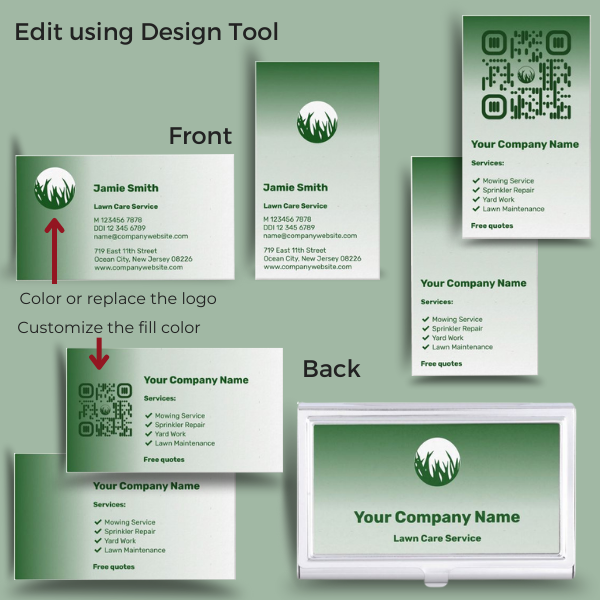 For assistance personalizing the green business cards and marketing materials, we prepared a step-by-step guide on the following page.
Do you have additional questions? Then contact KBM D3signs via the form. We are also happy to transfer the design on request onto products available on Zazzle or to prepare a custom design altogether. Alternatively, visit KBMD3signs on Telegram at https://t.me/KBMD3signs_chat and leave a comment.
---
Marketing Package Designs by KBM D3signs