Pink throw pillows are at the heart of the feminine living room decor exploration. Here playful styling examples around color combination with pink find their spotlight. Color blends for the styling examples are pink and grey, pink and orange, pink and green, pink and yellow, and pink and blue. In this instance, floral pillows showing a single monochrome rose are the styling props.
Furthermore, the flower pattern displays in hues subdued by shades of black on less saturated colors and more intensely saturated colors lightened by white.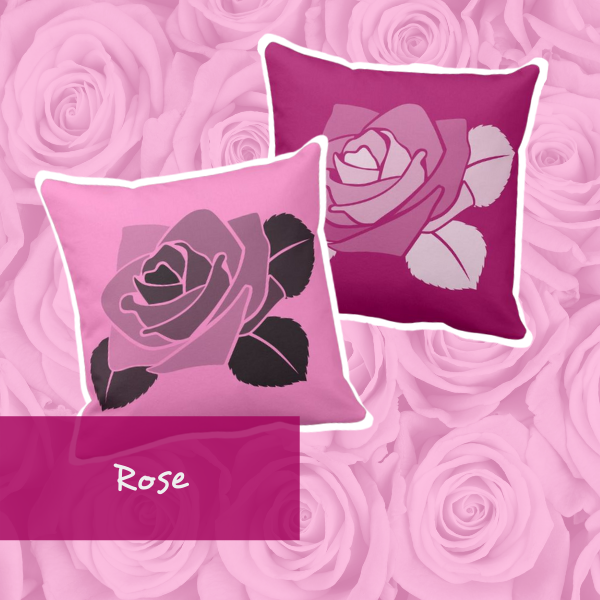 Subsequently, there are ten pale and ten intensely saturated colors in the rose pattern collection. Among the colors to point out are pink, grey, orange, green, yellow, blue. Whereas colors that are not paired up with pink include brown, red, turquoise, and purple.
Published products comprise square pillows, lumbar pillow, round pillows, cubes, and round poufs and blankets.
Lastly, if the pattern finds your favor, and the coloration is off for your existing home decoration or your new make-over project. Choose the pattern design and color to color it your way by personalizing the fill color.
Six decoration ideas using the same modern couch and pink throw pillows
In the following six decorating examples, KBM D3signs focuses, in fact, on exploring color combinations with pink pillows using the same white couch in off-white with charcoal armrests.