Serene coastal art prints by Lincoln Seligman become the center of the following living room decor ideas.
Selected artworks captivate at first sight and make exceptional modern wall decor, so it became our goal to complement each beach-themed wall hanging with a pillow design by KBM D3signs. Please feel free to comment and let us know what you think about the outcome.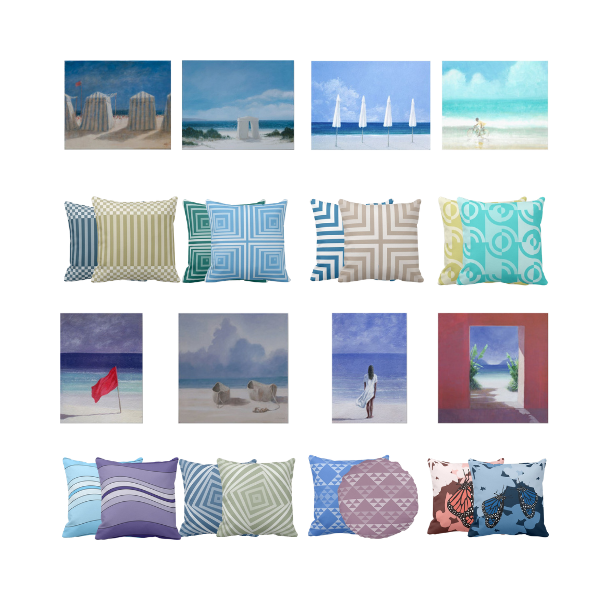 In response to the dominant color range in the paintings, the selected pillow colorations showcase the colors of the coast. The tint of blue, sea-green, purple, grey, and turquoise, while yellow and pink appear in moderation.
Who is Lincoln Seligman?
Born in 1950, the British artist Lincoln Seligman is a sculptor and painter.
Meanwhile, he is likely best known for his large-scale sculptures and installations. Worldwide modern landmark buildings display them in their atriums.