The lace wedding invitation design is inspired by the lace that borders fabric fringes. Just an amount to add a hint of delicacy.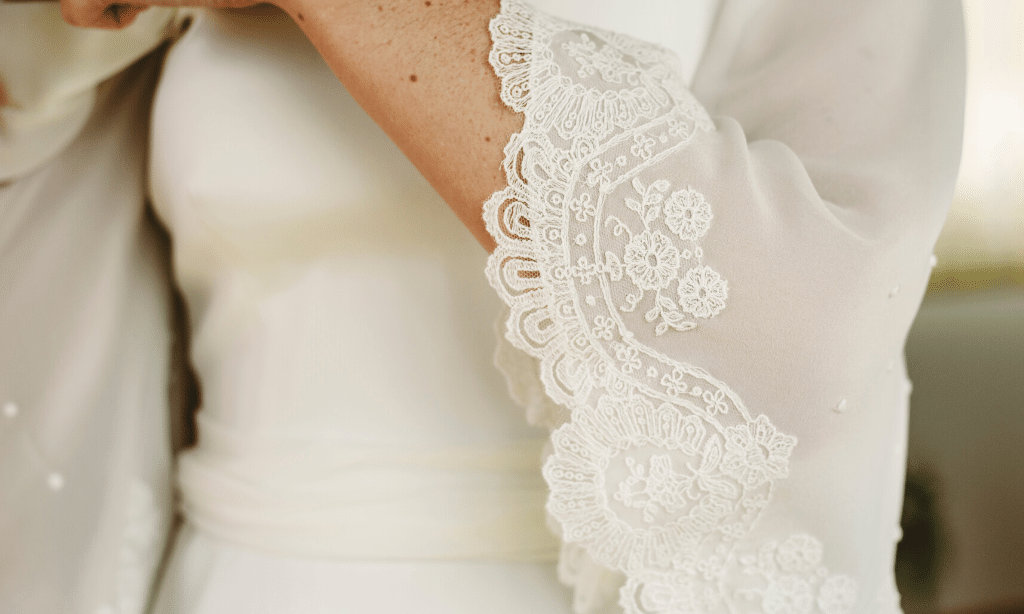 Intricate swirling leaves take shape to set the frame for the wedding day. The stationery with the stylish lace pattern design complements beautifully a vintage-themed wedding celebration or a bohemian wedding style.
The Light and Dark Variations Gift Bride and Groom The Freedom of Color
White as the base color for the light design allows any chosen color to peek through. In this example, neutral brown hue stars demonstrate a possible outcome. The lace pattern shows the selected color framing the writing area with inviting words.
On the backside, the colors show reversed so that white lace frames the words.

The darker version features an intriguing turquoise hue peeking through in its pure color. Meanwhile, the scripting area turns into a very dark turquoise hue. On the reverse side, this dark emerald-green colored lace design frames the selected turquoise.
The lace-inspired invitation design matches the specification to take on any custom color. For design reasons, the white-based design is not suitable for white or close-to-white coloration while the dark design is unsuitable for black or close-to-black hues.
How to Personalize The Color of the Lace Wedding Invitation Design?
Browsing the Plan to Wed store on Zazzle.com on a desktop allows you to specify simply the background color to your needs.
A practice that varies slightly using a mobile device. In this case, you create a square shape and fill it with the color of your choice. Once done, find the button labeled position to move the square backward. For questions about customizing the design or help, please use the contact form. As an alternative, find the Facebook messenger button in the left bottom corner of the contact page.