Custom throw pillows offer a way for you to express your personality and style in your home decor. Throw pillows can complement a room's theme or color scheme and can serve as a focal point or accent piece. Throw pillows also add a touch of individuality and uniqueness to the overall design. Whether used for comfort or purely decorative purposes, custom throw pillows can transform a space. It is also perfect as a personalized home decor gift for a new home or a special wedding gift or birthday gift.
Revamp your interior with our exquisite custom throw pillows! Our pillows are the perfect blend of style, comfort, and personalization, designed to enhance the aesthetics of your living room, conservatory, kid's room, bedroom, balcony, or sundeck.
What Sets Our Custom Pillows Apart?
When we say "custom," we truly mean it. With our template designs, you have the freedom to personalize every aspect of your pillow:
Design Customization: Customize images, text, and color for both fill and elements to match your unique taste and preferences.
Size Options: Choose between 16″x16″ and 20″x20″ to perfectly fit your furniture arrangement.
Zipper or Zipperless: Decide whether you want a pillow with a hidden zipper closure or one that is sewn shut for a sleek look.
Material Choices: Opt for high-quality polyester for both indoor and outdoor use or go for the natural feel of woven cotton.
Let's Dive Deeper into the Materials to Choose From:
What are the Benefits of Custom Throw Pillows?
1. Express your personality and style through your home decor.
2. Complement your room's theme or color scheme with a perfect accent piece.
3. Add a touch of individuality and uniqueness to your overall design.
4. Transform any space, whether for comfort or decorative purposes.
5. Ideal as personalized home decor gifts for housewarmings, weddings, birthdays, and more.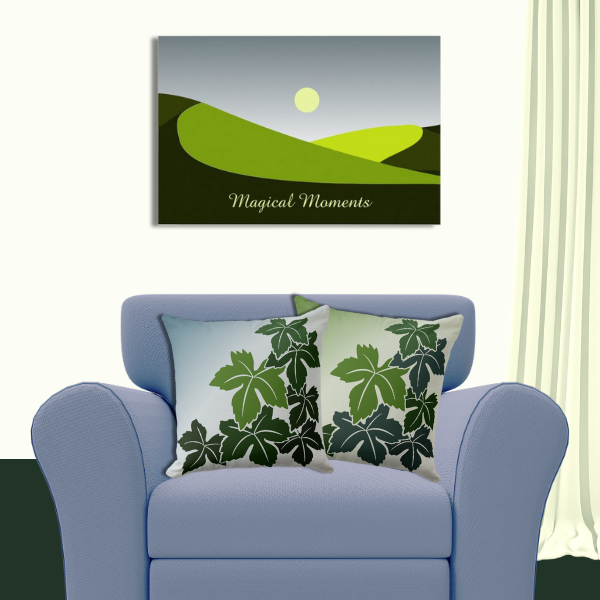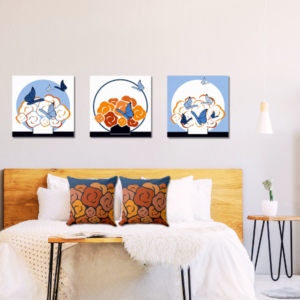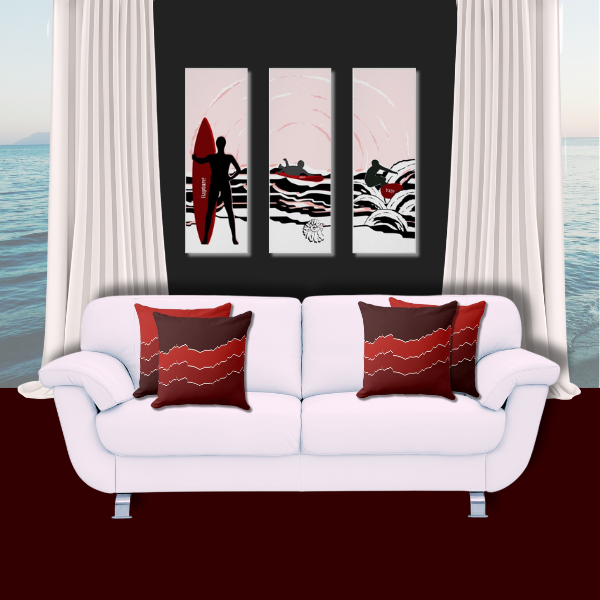 What is a Throw Pillow Anyway?
The term "throw pillow" refers to these smaller decorative pillows. Effortlessly add them to sofas, chairs, beds, or other furniture to elevate the room's aesthetics. Filled with soft materials for optimum cushioning, they come in various shapes.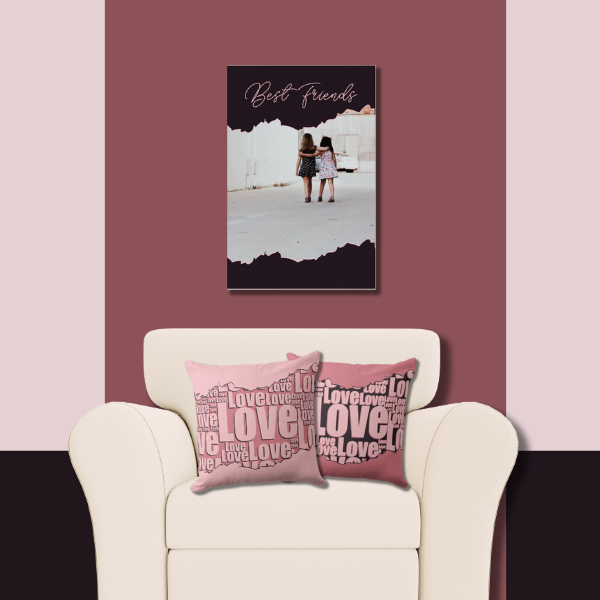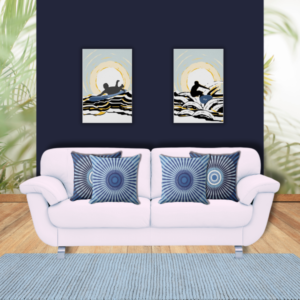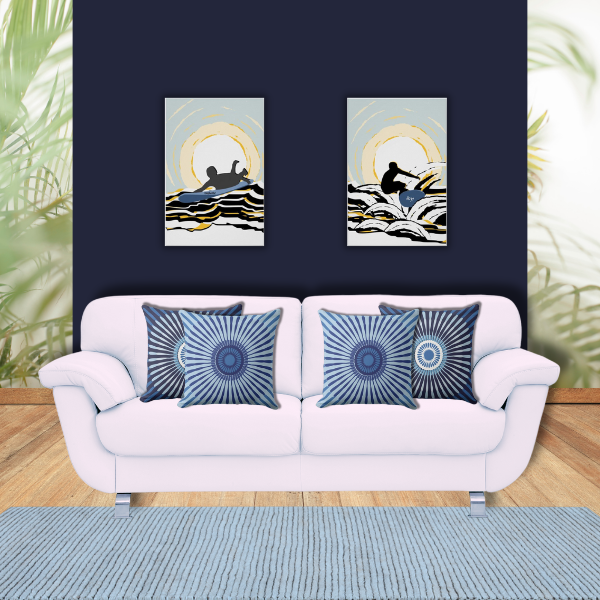 Explore Stunning Pillow Color Combinations:
We offer an array of colors to inspire your interior design:
Visit our Zazzle store Fall for It!
We Value Your Feedback:
Your satisfaction matters to us. If you use one of KBM D3signs' templates to create your dream interior, feel free to share it here or tag us on Pinterest or Instagram @KBMD3signs. We are here to help turn your visions into reality!
Custom Throw Pillows Meet Wall Art
Art by KBM D3signs
New Zealand Art
Photography
Contemporary Art
Modern Art