Nature wedding invitations, hold the symbol of a New Beginning. Incidentally, the design idea stems from an unfurling fern frond.
An unfurling fern frond is a koru in the Maori tongue. In New Zealand, it is a well-known symbol that associates fittingly for the occasion the meaning of New Beginning.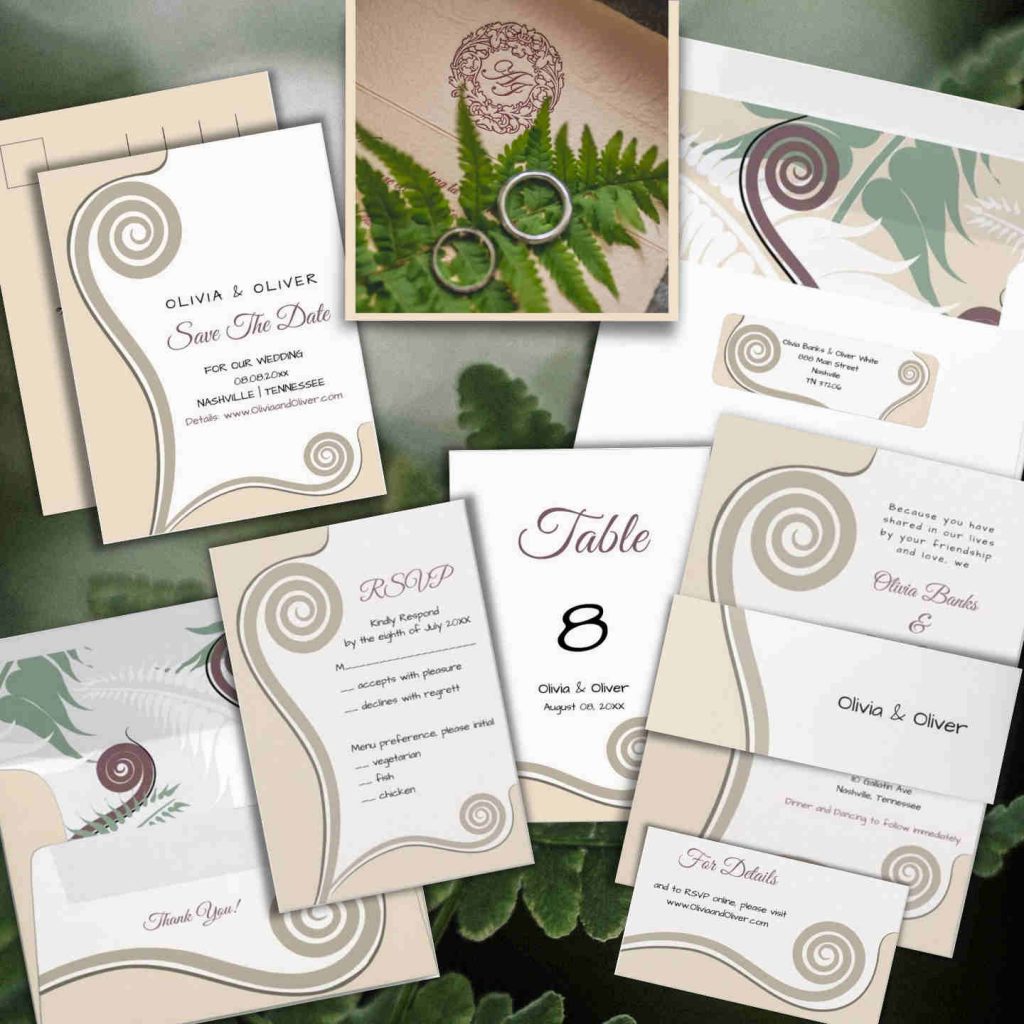 In between two elegant swirls that unroll from a shared point and forming the frame for the invitation message. Additionally, the second part of the design consists of a repeat pattern of fern leaves and fern fronds.
Take an Active Part in the Creation of Your Nature Wedding Invitation
For all who would like to take an active part in creating personalized wedding invitations. The template allows inserting bride and groom names, time, and location specifications.
Above all, the design purpose is matching your wedding colors.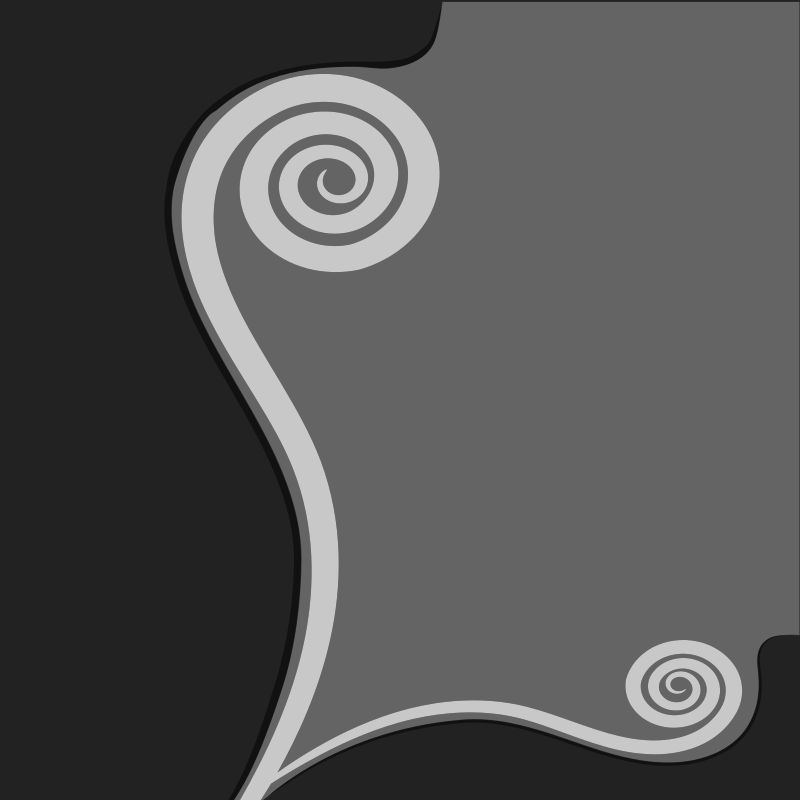 In other words, change the background color to the one you want your nature wedding invitations to render in, and remember to match the font color, too. Even adjust the font and its size to your needs, without interfering with the design. In the event you require help visit the tutorials or contact KBM D3signs for assistance.
---