My modern wedding invitations help you to start, your forever with a splash of bright color.

The photo demonstrates beautifully, the idea behind the design. A paintbrush drenched in paint returns surprising results.

Life often has similar traits. It offers possibilities, which turn into happy experiences when we stay open-minded and curious. So take the chance and color the wedding invitation design your way.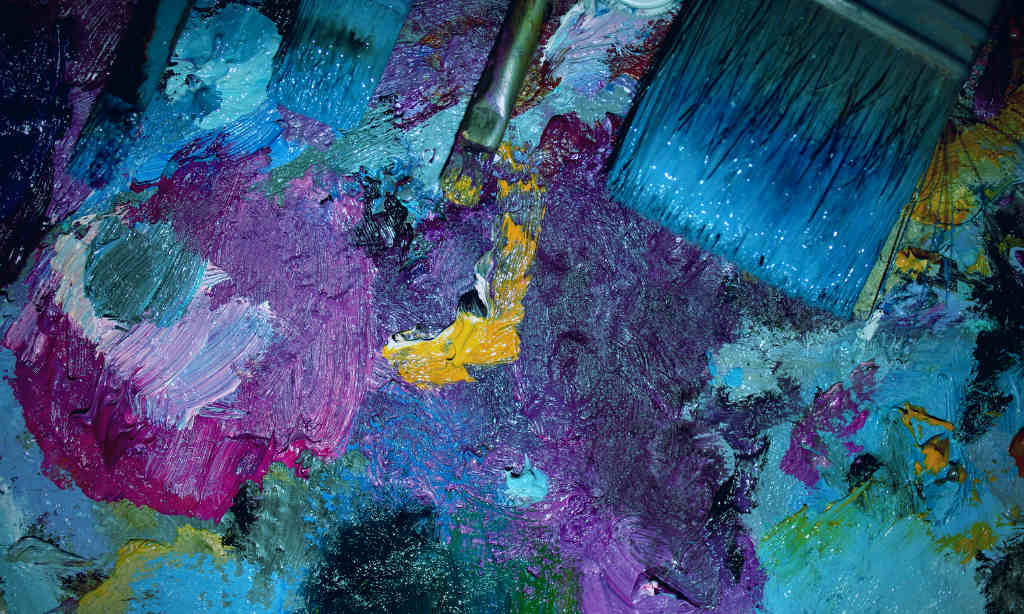 Three Wedding Mood Boards – Three Colors Explore The Design Possibilities
The first mood board shows a teal-green wedding invitation set. The freshness of the wedding theme color reminds me of a spring wedding.
The second wedding stationery mood board displays the blue splatter invitation set. Given that the bride and groom choose their attire in a distinct blue and white combination the blue splatter invitation complements well.
Third and last, there is a purple wedding invitation set playful and adventurous.
Everyone has their wedding vision and color favorites. For this reason, pre-selected colors might differ from the ones that complement the wedding vision you aim to create. With this in mind, KBM D3signs took a different approach. The design stays, and the color is free to influence.
Check out the Vast Possibilities of Paint Splatter on my Modern Wedding Invitations
How do I get my wedding color onto the paint splatter design?
Time needed: 5 minutes
Choose a Product

Choose the product you wish to change the color for. The example here is a wedding invitation.

Size of the Product

Select the size of the product.

Follow the customize button.
Invitation Color

Change the background color to the color of your choice.

Font Color

Remember to modify the font color on the existing text.

Text

Personalize the text by typing into the templated text fields.

Do you like to change the font?

Then change it to the one you prefer. Manipulating a font affects its readability and adjustment to the font size might become necessary.
Finally, you successfully changed the color appearance of the product, yet keeping the design intact.
Exemption:
Personalized envelopes, however, differ in step three.
Please select the envelope color before continuing to follow the customization button. The first click reveals pre-selected shades, continue to MORE. Here you will be able to add the hex code of the color. The outcome is precisely the shade you require.
Remember, we are happy to help. In the situation that difficulties arise during the customization, or you require a product not yet included in the product collection.