By embracing a gray color palette, you can effortlessly elevate your space to new heights of sophistication. Gray is a versatile and sophisticated color. It has taken the interior design world by storm. Its understated elegance and timeless appeal make it the perfect choice for creating a calming and stylish ambiance in any home. Let's explore the many hues of gray and how to use them to transform your home.
Five Nature-inspired Gray Palette Collages With #Hex Codes
The five harmonious nature-inspired gray color palettes feature pebbles, an elephant, a drop of water, a pile of stones next to water, and sardines. Each color palette collage reflects different shades of gray chosen from the image. It also includes their #Hex numbers.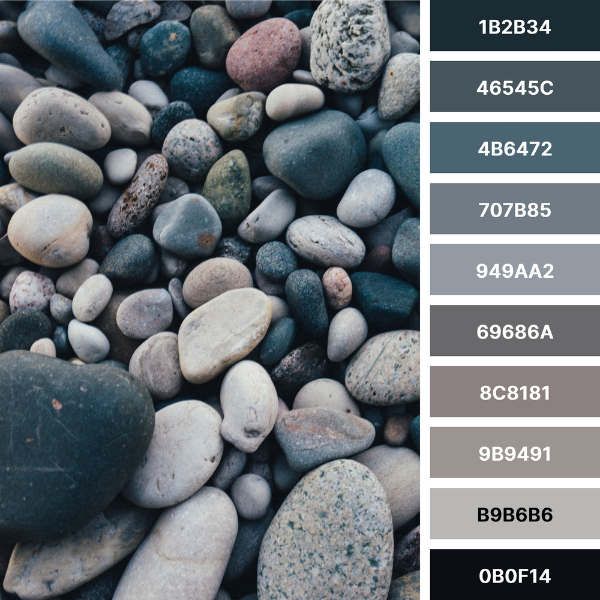 Continue reading

"A Gray Color Palette to Transform Your Home"