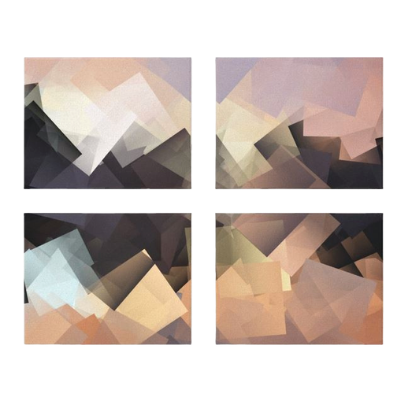 An abstract print on canvas carries faint memories of a rugged landscape. The grey horizon is showered in shades of blush and light blue of a peaceful twilight hour.
Click on the quad thumbnail below to see the complete collection..
The framed and wrapped canvas print features
Comfortably the wrapped canvas print comes in fourteen standard sizes and allows for custom measurements, which turns to decorate any wall space into fun.
Additionally, the frame thickness comes in three sizes ranging from 0.75 to 2.5 inches.
For more inspiration on cubist wall decor visit the Zazzle Marketplace.