A green bathroom decor that combines a flair of nature with elegance. In this case the color scheme and the mood-board showcase the 'Silhouette Design' .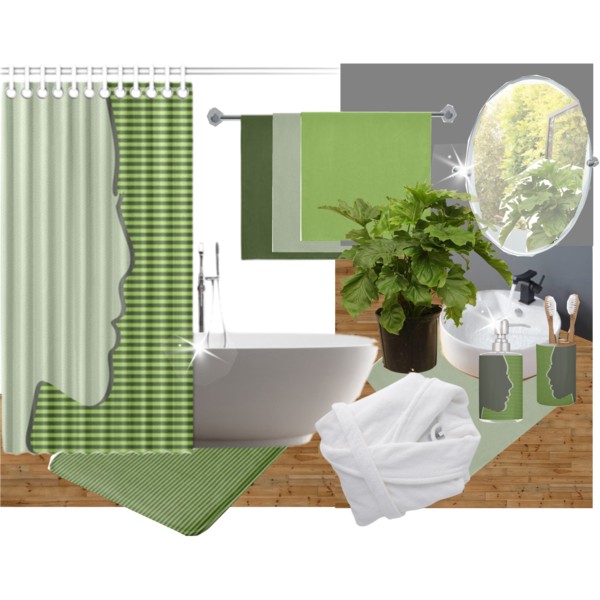 White appliances, wooden flooring with white and moos green wall set the surroundings. A uni-colored towel set in matching shades of green helps to emphasize the pattern rich bathroom decor.
The shower curtain shows a single female silhouette against a green striped background. For more product details please visit Artsadd. To review the remaining products visit our 'Silhouette Collection'.