The Monarch butterfly bathroom decor and beach accessories are part of a cute bathroom decor design collection.
Three base designs consist of an abstract wing repeat pattern, a butterfly pair feeding on swan plants in lightened and subdued analog hues, and a single butterfly silhouette.
Abstract Wing Repeat Pattern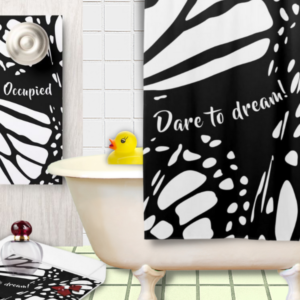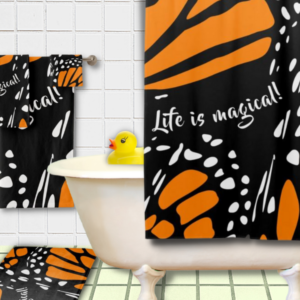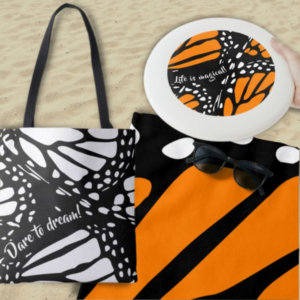 The abstract wing pattern once appears here as black and white bathroom decor with a motivational – Dare to dream! Meanwhile, the second bath shows the surface pattern in the traditional black, white, and orange of the eye-catching insect with an inspirational sentence – Life is magical! In both cases, adjust the orange or white large areas to a hue you prefer and modify the text to something meaningful to you.
Continue reading

"Monarch Butterfly Bathroom Decor & Beach Accessories"