How to incorporate the black and green color palette into various elements of your interior design is the subject of this article. Black and green, when combined in a color palette, exude an elegant and refreshing vibe that can transform any space into a sophisticated oasis. The juxtaposition of these two colors creates an attractive contrast, adding depth and intrigue to your home decor. Let's dive in and discover the endless color inspiration for this color in four nature-inspired palettes and apply them to four home decor examples.
Four Green Color Palettes with #Hex Codes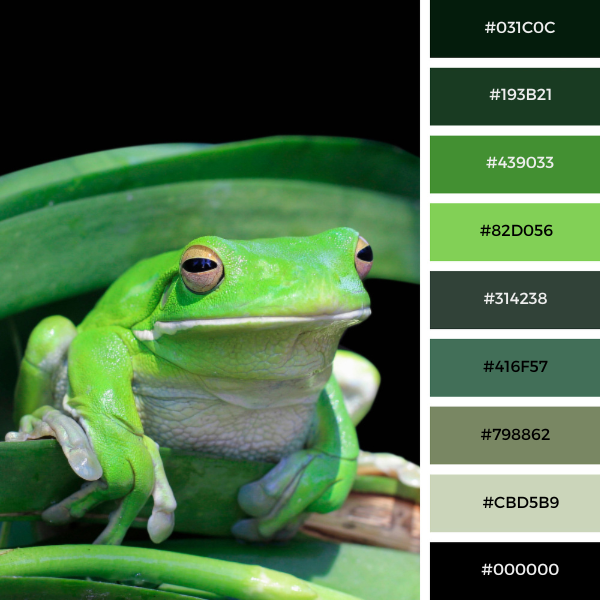 Each color collage contains nine to ten hues ranging from warm to cold or more earthy brown-green. You will also find a hue close to jet black and one close to white.
First, a close-up of a frog with colors ranging from black, grayish green to apple green and dark green.
Continue reading

"A Striking Black and Green Color Palette to Elevate Your Home Decor"