This week, the blue cleaning service business card received the award of Editor's Pick from the Zazzle team. It is a fantastic badge and speaks for the design. The design expressly consists of a SPOTLESS bursting speech bubble as a custom word logo in either blue on white or white on blue.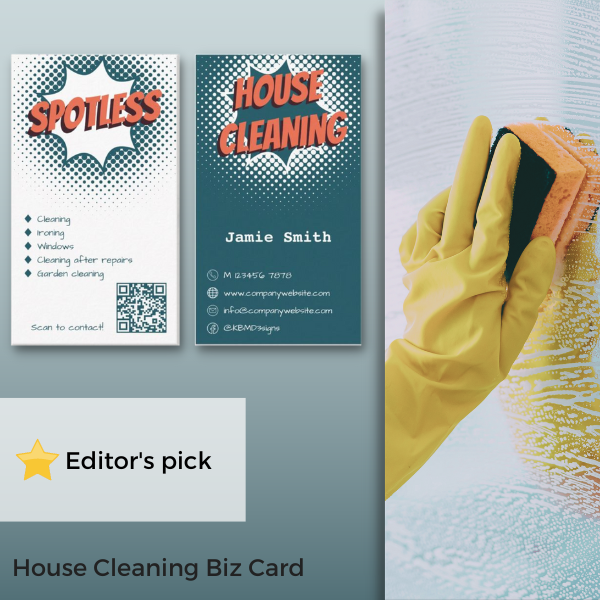 Further features of the professional business card are indications of services provided, a custom QR code to any web or messenger address, name, and contact details with an introductory icon.
What Additional Marketing Materials Complement The Calling Card?
Business card alternatives on paper or magnetic
Spread the word about your service strengths
Schedule and refer
Leave a footprint in your community
Thank your clients
Season greetings
Communicate What Makes Your Business Shine
Continue reading

"Blue Cleaning Service Business Card & Marketing Items"