Moroccan wall decor shows in detail country-describing facets, interiors, exteriors, landscapes, and visuals unique to the region. Essentially, each poster print pairs up with a pillow pattern design by KBM D3signs.
The kingdom of Morocco occupies North Africa and is also the most northwestern country of the Maghreb region. The Mediterranean Sea sweeps the north and the Atlantic Ocean the west. To the South borders the disputed territory of Western Sahara. Meanwhile, to the east, the borders are shared with Algeria. Casablanca is the largest city, and Rabat is the capital. https://en.wikipedia.org/wiki/Morocco
Moroccan Wall Decor Meet Various Colored Pillows
El Jadida, cistern Portuguese
Kasbah of Tolouet, Zelij Moroccan tile work
Ornate door, detail of the King's palace
Traditional door in Chefchaouen
Lighthouse at Cap Spartel
Interior of Tin Mal mosque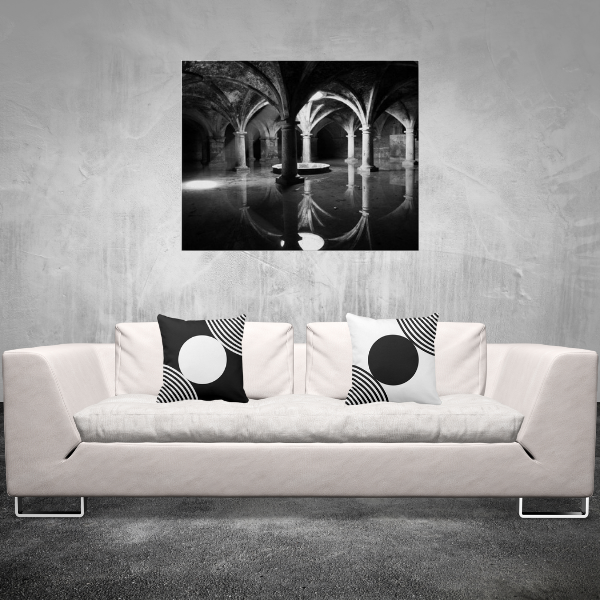 El Jadida
A stylish industrial setting shows the black and white photography of the El Jadida cistern Portuguese accordingly with the black and white pillows from the beads pattern design.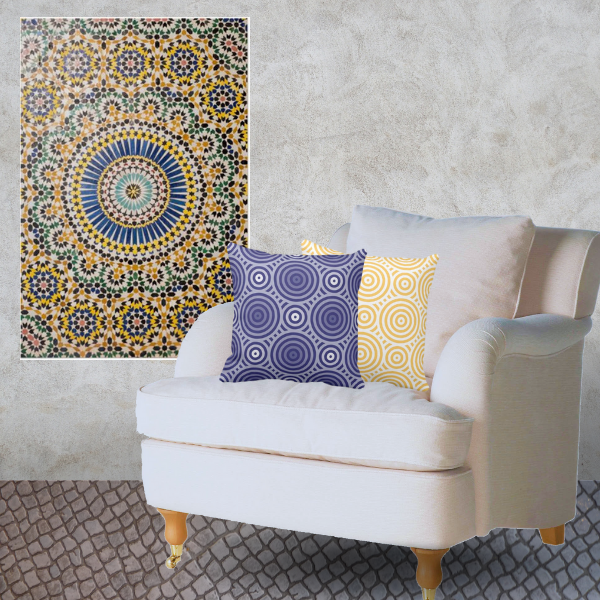 Zellij
The ornamental tile work photography complements, in fact, yellow and blue pillows with an ethnic style pattern of nested circles.
Shop Moroccan Wall Decor
Continue reading

"Moroccan Wall Decor"