The Monarch butterfly birthday invitation for kids makes a decorative birthday party theme including party, table, and favor bag accessories.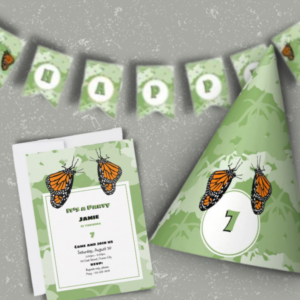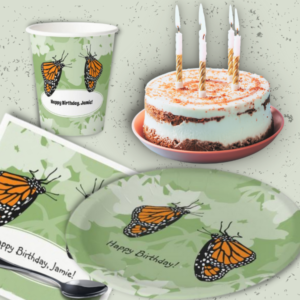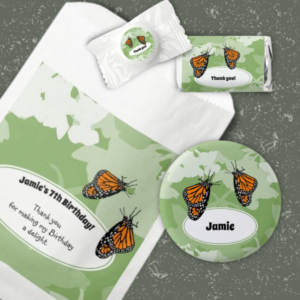 Two butterflies stand out against a green, bushy background of milkweed silhouettes. And the design is adopted for party decor items like a bunting banner and party hat. For table decor, there are paper plates, cups, and napkins available. Lastly, thanking party guests for making your party memorable is easy with stylish favor bags or boxes filled with sweets and goodies. And all in tune with the party invitation design.
Find more birthday party invitations for kids directly at the Zazzle store Color Cocktail or explore kids' birthday invitations store-wide.
Can I Transform The Design Into Custom Birthday Invitations?
Yes, personalization is achievable on two levels. All items in the butterfly birthday invitation collection allow modification.
First, designed as a template, your text will appear in the custom birthday invitations.
Second, follow for further customization the link – Edit using Design Tool.
Personalize The Template
Each template allows you to replace the sample text with yours.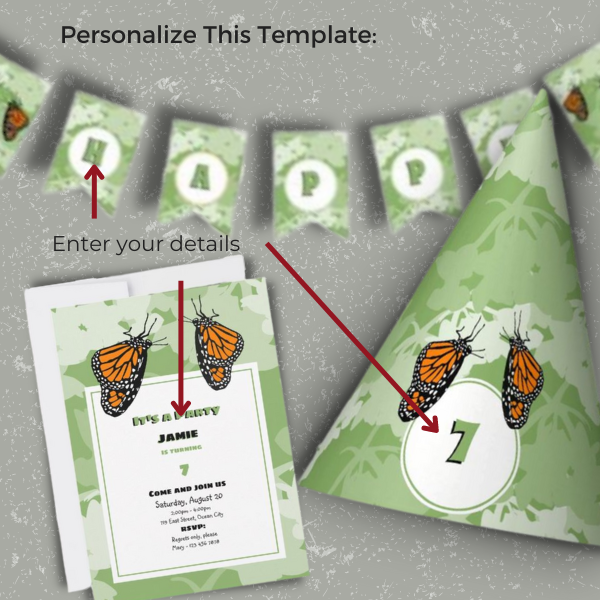 Edit Using Design Tool
Within the design tool, you can adjust the product color. Your choice replaces the present green hue. For more detailed customization, choose a new font style, size, or color complementing the fill color.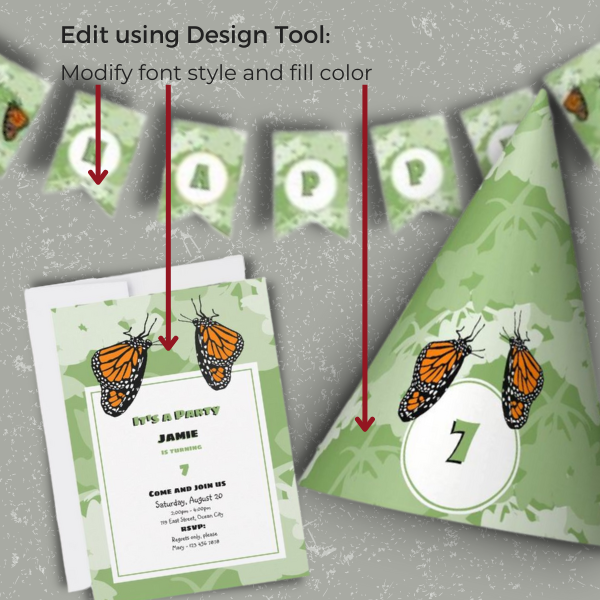 For assistance in personalizing the green kids' birthday party accessories, we prepared a step-by-step guide on the following page.
Altogether, the displayed products are part of a collection. If an item is missing within the product collection, required for your kids' party event, and available among the Zazzle products, then message us. We are happy to remedy that or create a new custom design altogether.
Use, either the messaging function on Zazzle or the contact form on KBM D3signs. Alternatively, visit KBMD3signs on Telegram at https://t.me/KBMD3signs_chat and leave a comment as your inquiry.