The idea for modern patio living connects the outdoor theme with the indoor space.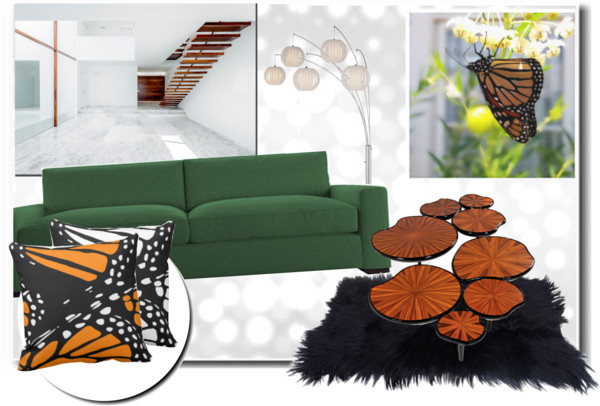 Apart from the patio, three strong architectural features define the space. And that is the orange-brown framed bottom-to-ceiling windows, the feature wall, and the distinct staircase. The otherwise light-filled and open space with a balcony is white with white-grey marble flooring.
Butterfly Designs & Modern Patio Living
In this case, the Monarch Butterfly photography reflects the orange-brown color selected for architectural features. Meanwhile, the abstract wing design found in the throw pillows supports the modern artistic flair. These home decor items also bridge beautifully the flowing outdoor-indoor theme and the green sofa, black fluffy area rug, and stunning waterlilies coffee table.
Save