A photo collage wall decor pairs up with a set of 2 throw pillows to altogether create a unique living room decor experience with six decoration ideas.
Triptych New Zealand Beaches Vacation Collage
A triptych featuring a New Zealand Beach vacation collage with nine photos shines then in the first two mood boards.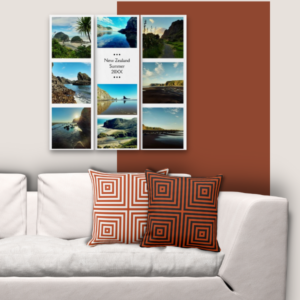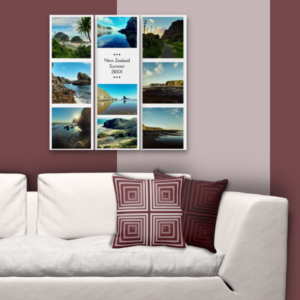 The first mood board spotlights a pair of bronze orange colored pillows complementing the wall hanging. In effect, one of the pillows has a white pattern, and the second one has a black pattern design. In both cases, the throw pillows feature a geometric tile pattern with a nested box pattern. The wall color repeats the accent color.
Continue reading

"Photo Collage Wall Decor & Set Of 2 Throw Pillows"