The mood board for the minimalist living room finds expression in shades of earthen tones set off with black and orange.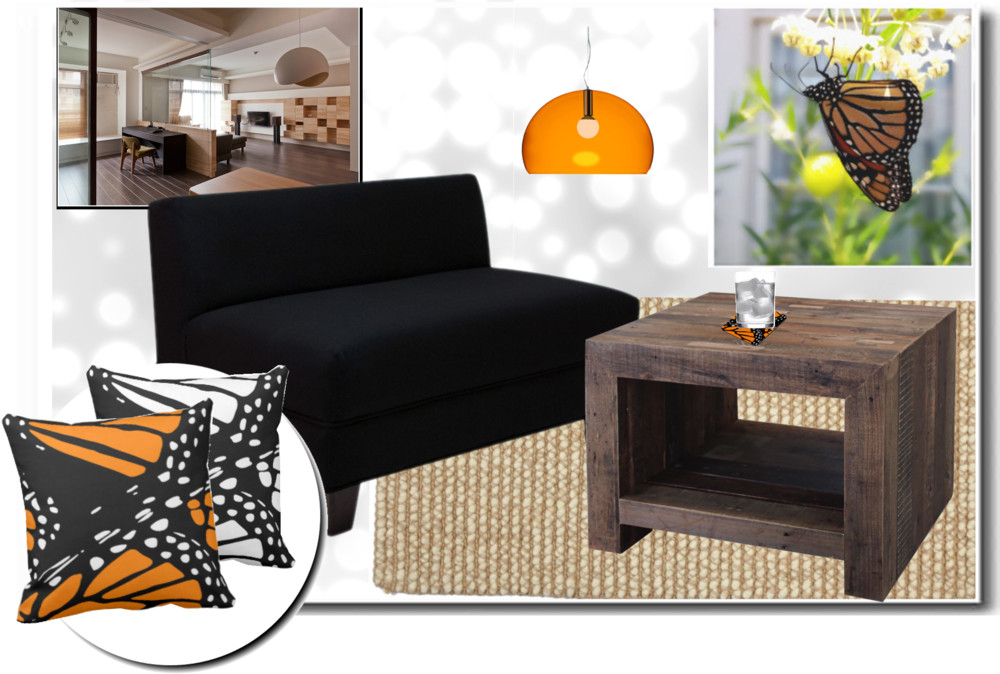 The clear lines of selected furniture support the idea. There is a black-colored love seat, a recycled wood coffee table, and a light natural-colored sisal area rug. Color contrast is achieved by a half-round orange hanging light.
An Abstract Butterfly Wing Design Accessorize The Minimalist Living Room
Both the Monarch Butterfly canvas print and the throw cushions bring a playful note into the minimalist living room composition. View them and more in Butterfly Home Collection.
---
8 Ideas of Interior Living Environs
The eight decor ideas for living environs explore the versatility of the Monarch butterfly design.
Minimalist Living in Earthen Tones