Young city living with radiant pink and orange in tandem with a Monarch butterfly poster and abstract accent pillows. In line with the Monarch butterfly theme, the throw pillows show a color-customizable abstract wing design.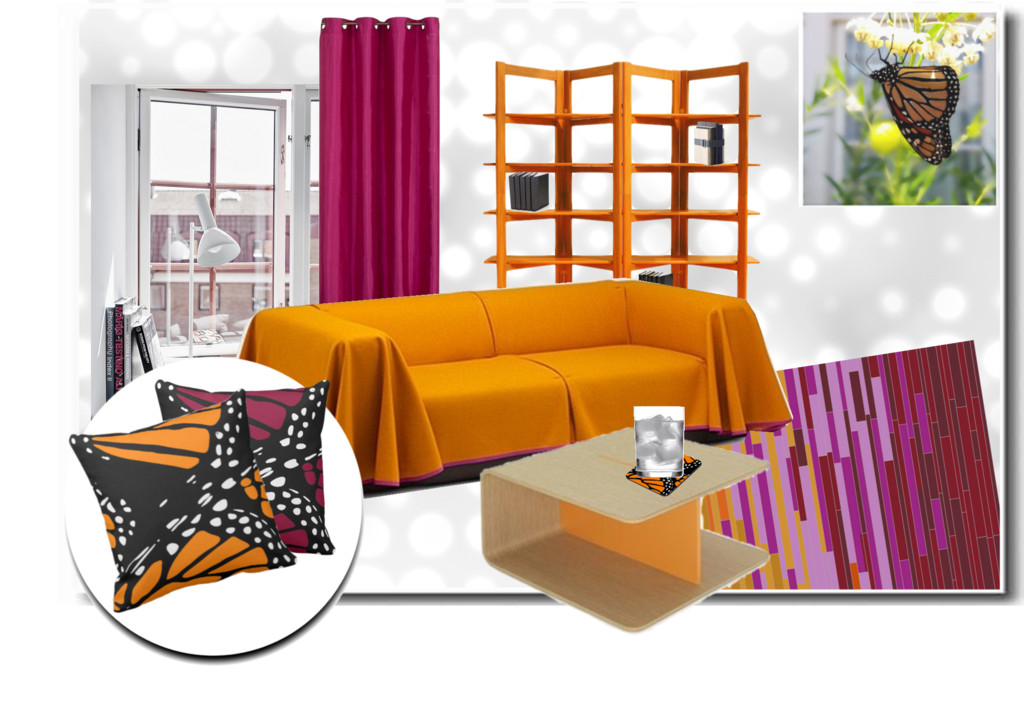 Playful Pink And Orange City Living
In the above case, bright orange and pink are generously surrounded by white spaces and contrast dense city living. A vivid decor that partners with the Monarch Butterfly photo print, a coaster, and a set of color-matching throw pillows. In this styling idea, we took advantage to replace the orange background color of one throw pillow with deep pink. This allowed matching a tone in the modern area rug. View the Monarch butterfly design collection for the living room.
Save
---
8 Ideas of Interior Living Environs
The eight decor ideas for living environs explore the versatility of the Monarch butterfly design.
City Living
Save
Save
Save