The blue and white wall art grew to magnify the importance of water at our dining tables. Introduced are three artworks that tell an evolving story as a set of three, but each reflects solitarily on one aspect.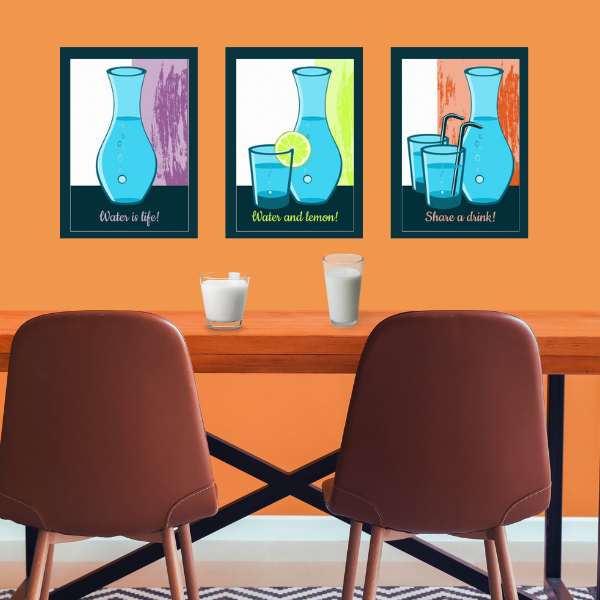 Dominant colors are hues of turquoise-blue and white. Additionally, each work shows one color, either purple, yellow, or orange, in a partial backdrop.
What Importance Has Water?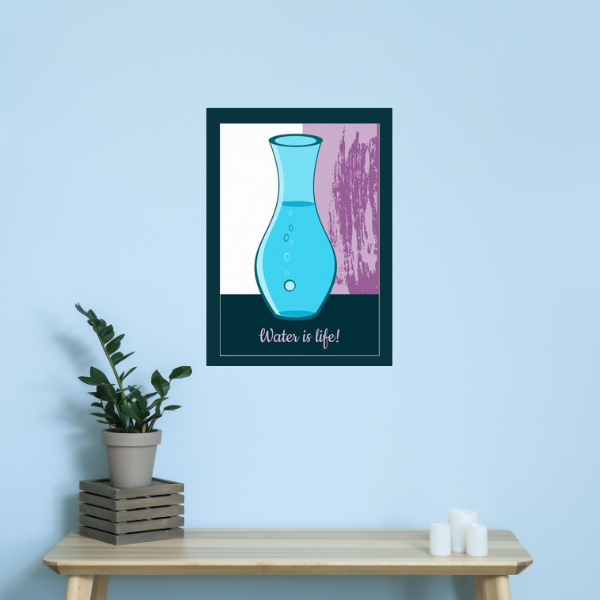 Print In Blue, White And Purple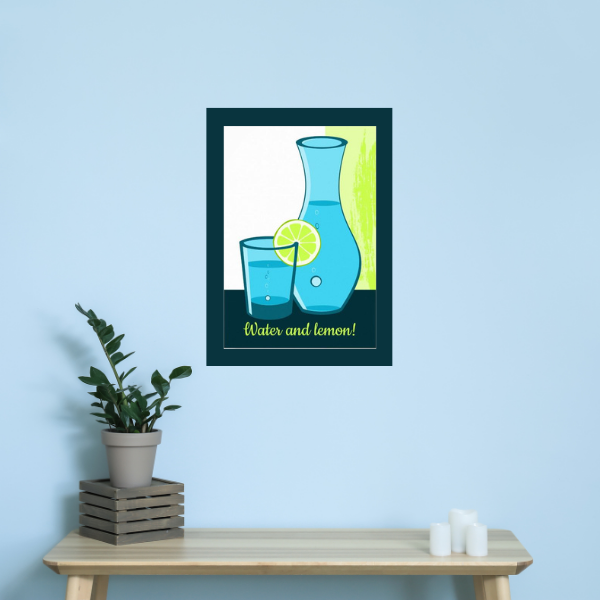 Print In Blue, White and Yellow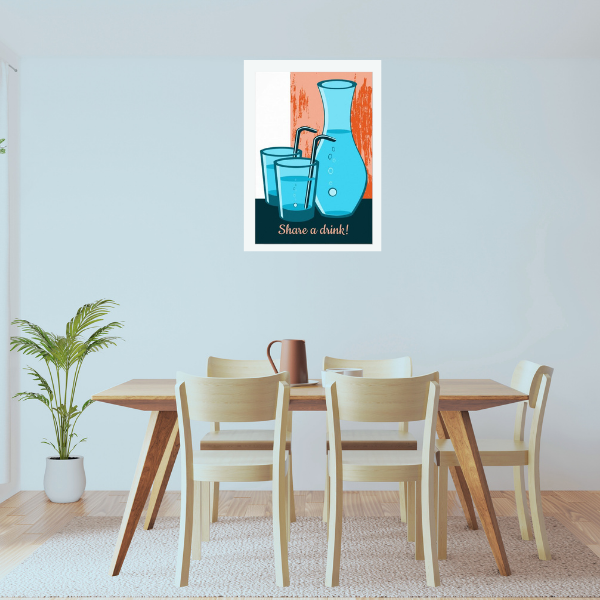 Wall Decor In Blue, White And Orange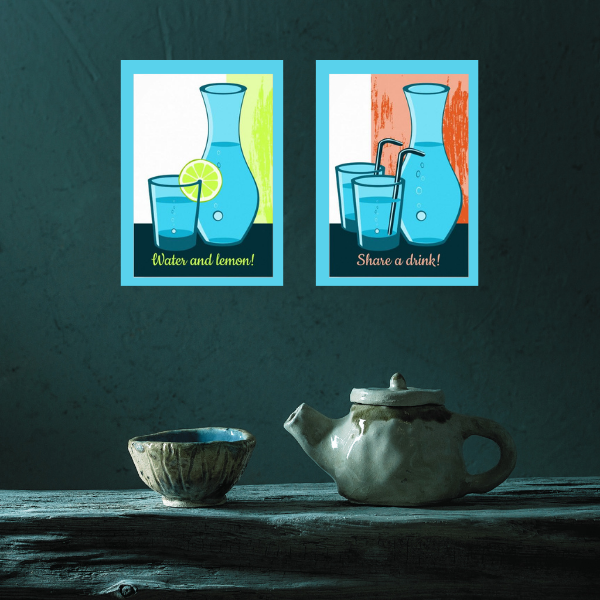 Set Of Two Dining Room Wall Art
Water means life, so it is essential to our existence. An idea exemplified in the caption, – Water is life! – of the poster with a stylized water carafe and a purple backdrop.
Adding to a glass of water lemon is the subject in the second artwork. It finds expression through a water carafe, a filled water glass, and a slice of lemon. Find joint the caption – Water and lemon! – in conjunction with a yellow backdrop.
Water is also a drink often shared around the world. Here a carafe and two water glasses with a straw disrupt the just water perception. The warming orange backdrop supports the social aspect in connection with the caption – Share a drink!
All in all, water on its own often seems plain. To enrich the experience of drinking water and heighten its sociability, we commonly add, for example, lemon or accessories such as straws.
Find more dining room wall decorations on the Zazzle marketplace.
Can I Customize The Blue And White Wall Art?
Yes, customization is possible in two steps. As a matter of fact, all items in the wall decoration collection for the dining room allow customization.
First, designed as a template, you fill in the text placeholder that will show on the product page.
Second, follow for further customization the link – Edit design or Edit using Design Tool.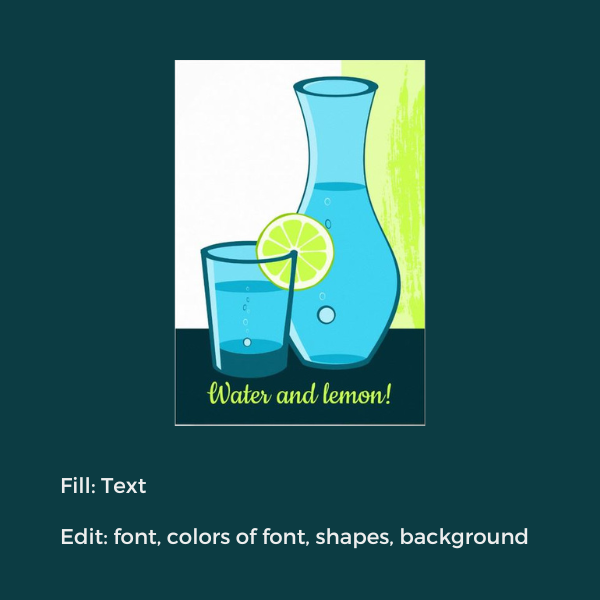 Personalize The Template
Indeed, each template allows replacing the text present with yours.
Edit Using Design Tool
Within the design tool, you can adjust the coloration for fonts and used shapes. In fact, your fill color choice replaces the present white. Additionally, adapt the font and its color. Then continue with the element that colors the backdrop. Finally, alter the five hues of the carafe and glass.
For assistance in personalizing the artworks, we prepared a step-by-step guide on the following page.
All in all, the products in the mood board compositions are part of a more extensive collection. If you require additional items, and these are available among the Zazzle products, then message KBMD3signs. We are happy to add products or to discuss an alternate custom design.