Renowned Edvard Munch art meets pillows in blue and orange by KBMD3signs. Various patterned pillows embellish living room decor with the focus on nine artworks by the expressionist painter.
Nine Edvard Munch Art Prints
Landscape Of Krogero
Vampire
Girls Picking Apples
Madonna 2
The Scream
The Yellow Log
The Voice, Summer Night
The Sun
Shore With Red House
About the Norwegian Painter Edvard Munch
The Norwegian painter Edvard Munch was born in Adalsbruk, Loten, Norway, in 1863 on the 12th, of December. Aged 80, the artist died in Oslo on January 23 in 1944. 
As a well-known expressionist, his painting The scream reached internationally iconic status.
"In my art, I attempt to explain life and its meaning to myself."

Entry in Edvard Munch's Diary
Landscape Of Kragero, 1912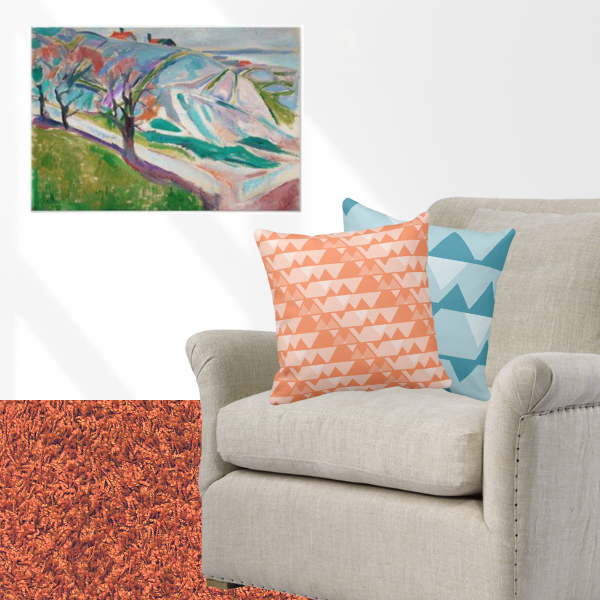 An energetic art print, Landscape Of Kragero by Edvard Munch, brings the scene to life in coral and turquoise blue with grass-green sloping hills. The modern and friendly wall decor complements a pair of throw pillows with a jagged pattern in blue and orange.
Continue reading

"Edvard Munch Art Meets Pillows In Blue And Orange"