The New Zealand custom photo collage is a special treat that shows summer in Auckland in 2022. As can be seen in the haphazardly spread collage, there is a mix of image themes. All in all, there are Auckland city, west coast beaches, bush and nature, and Maori sculpture images.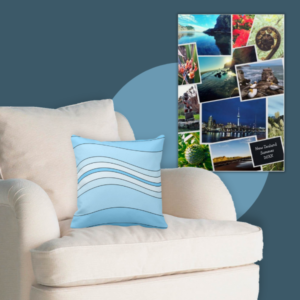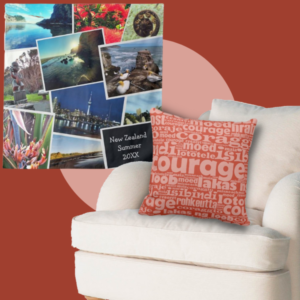 The displayed visuals are exemplary and show:
In fact, to exchange some or all of the images is simple. Every single image functions as a placeholder, as a result, replacing one or more images is your choice. Simply upload your image in png or jpg. It consequently will appear for the one you replaced within the layout. Similarly, adjust the text with your destination country and travel year or personalize the collage with your name. Since the layout stays and the pictures allow replacing, the collage can reflect any travel destination.
Visit our Zazzle store, New Zealand Inspired. There you find cards, journals, and planners in a similar way prepared to make them yours.
Should difficulties arise when customizing the template, we prepared a step-by-step guide. In the circumstance you find your question unanswered, then use the contact form to request assistance. Alternatively, visit KBMD3signs on Telegram at https://t.me/KBMD3signs_chat and leave a comment, in effect, to speed it up contact https://t.me/KBMD3signs directly.