The geometric diamond pattern is an exciting and versatile surface pattern. Three diamond shapes form one hexagon. However, a hexagon also can translate into a cube with three faces a solid face, a diamond checker face, and a striped face.
See yourself one pattern in various sizes and directions and constructed in shades. The pattern foundation is in white, black, shades of white, or black. Ultimately, you can select the color for the home decor item. Meanwhile, medium hues work best. The outcome will always be your selected coloration paired with black or white. If the pattern is in shades, it will appear either subdued or lightened. And because it is a repeat pattern, its pattern size is up to you.
Enjoy its versatility and send us a photo of how you used it to decorate your home.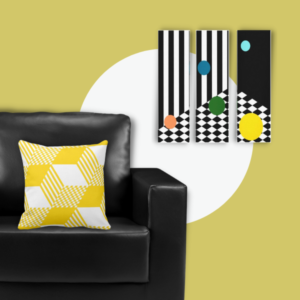 Black, White Yellow Home Decor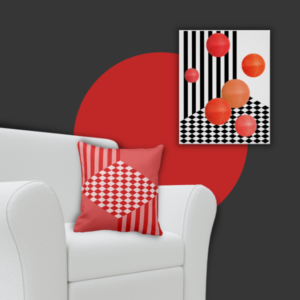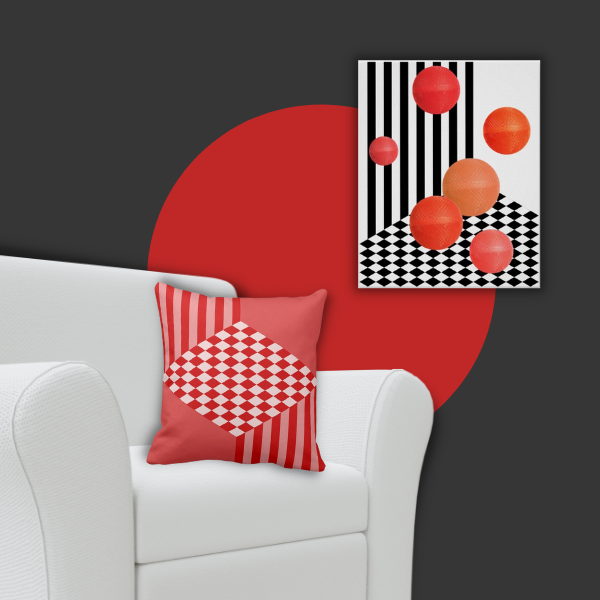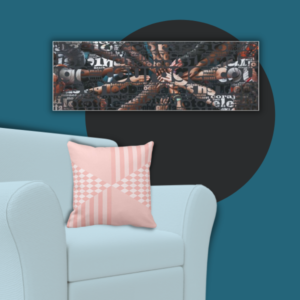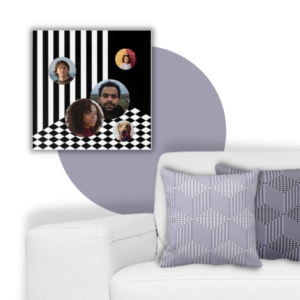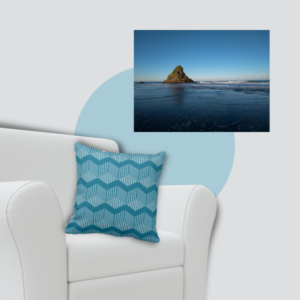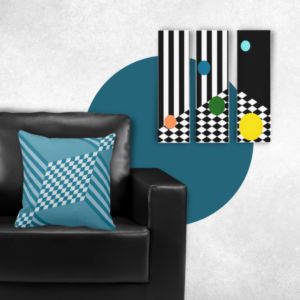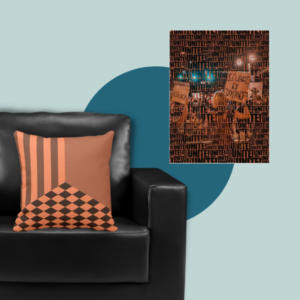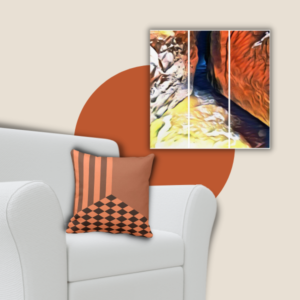 Black and White Posters with Bouncy Balls
Yes, that is right. The fun posters or acrylic prints are customizable too. Based on either black or white, add any color as a background or leave in classic black and white. Additionally, replace the circular images with portraits of family or friends or select their shape color to adjust them to your style.
Where To Find The Geometric Diamond Pattern?
Find a series of home decor products at our Zazzle store, Fall For It!. The diamond pattern product collection altogether holds square, round, and oblong throw pillows, round or cubed poufs, and blankets. Also, acrylic and canvas prints, a photo cube or block are among them.
Should difficulties arise when customizing the template, we prepared a step by step guide. Otherwise, please use the contact form to request assistance. Alternatively, visit KBMD3signs on Telegram at https://t.me/KBMD3signs_chat and leave a comment.