The dandelion wall art series includes a landscape-formatted print of dandelions and butterflies, single square prints, or 3 art prints that form a set.
Dandelions make a perfect wall decor for the dining room.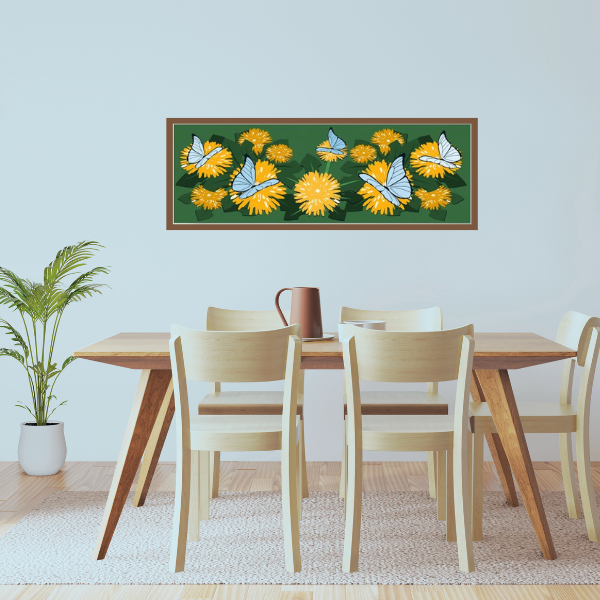 What Is The Idea Behind?
Dandelion Cluster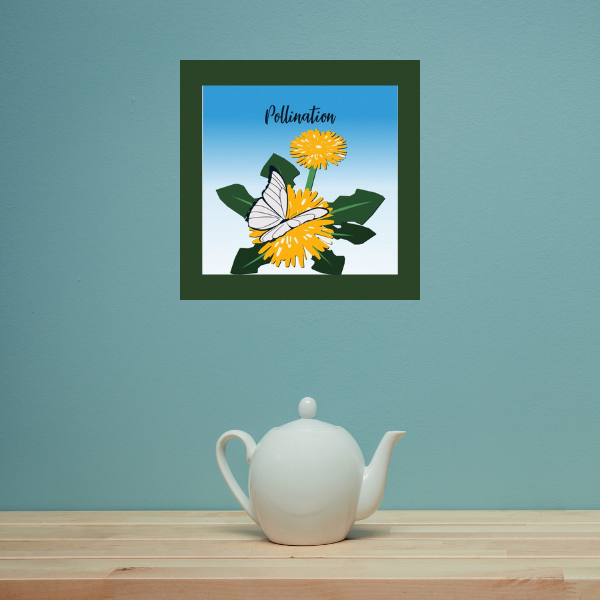 Dandelion And Butterfly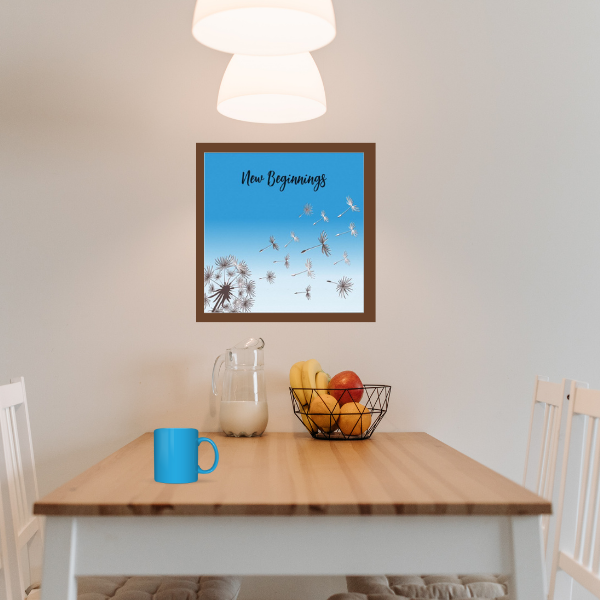 Dandelion Seeds Flying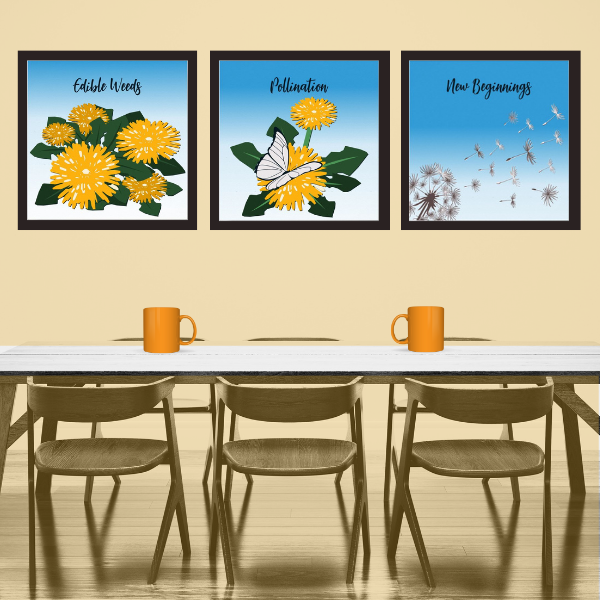 Dandelion Wall Art
The idea is down to earth and amplified through captions.
Edible Weeds, as the title, outlines the usefulness of this common garden weed.
Pollination – the caption of the second print shows a butterfly visiting a dandelion head as one of the naturally pollinating insects.
New Beginnings – heads the third print showing the dandelion seeds taking off into the sky. And with that starting over the cycle of a dandelion existence somewhere else.
Each of the art prints hangs perfectly alone. Yet together the three square formatted art prints make up a set. Altogether the wall decor brings the flair of summer wherever displayed, with the dominant color of yellow, green, and sky blue.
Find more dandelion wall decorations on the Zazzle marketplace.
Can I Customize The Dandelion Wall Art?
Yes, modification is possible in two steps. All posters in the wall decor collection for the dining room allow this form of personalization.
In the first step, fill the text placeholders with your words.
Second, follow the link – Edit design or Edit using Design Tool for further customization.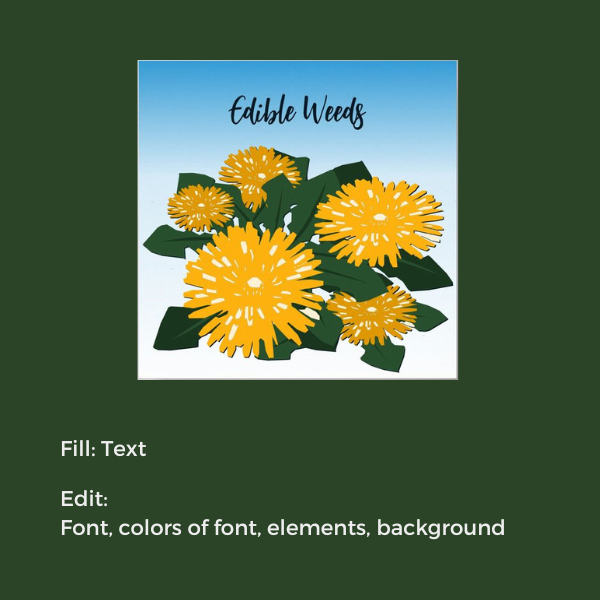 Personalize The Template
The poster will reflect your words when you fill the placeholders with your words. These show on the product page under personalize.
Edit Using Design Tool
Following the design tool, you can adjust the coloration for fonts and elements. And your fill color choice replaces the present blue. Additionally, adapt the font and its color. Then continue with the five hues that color the dandelion heads and leaves. There is a second element for altering the butterfly.
For assistance in personalizing the artwork, we prepared a step-by-step guide on the following page.
All in all, the prints in the mood board compositions are part of the – Dining Room Wall Decor – collection. Check them out! If you require additional items, and these are available among the Zazzle products, then message KBMD3signs. We are happy to add products or to discuss an alternate design.