Pink art prints of blossoming flowers and trees are the focus of three living room decor ideas. Each floral photograph is a testimony to the unique view through the lens of the photographer Rachel Shields.
KBM D3signs chose three of the artist's works to pair with printed throw pillows that respond to the characteristics of the picture.
Bougainvillea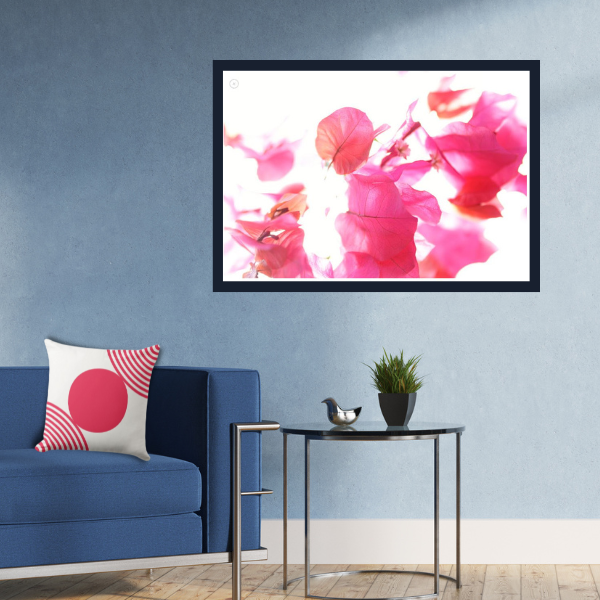 Clouds in varying densities formed by the deep pink blossoming bougainvillea, in general, give an abstract botanical view. In an effort to mirror the characteristics of varying blossom density, we selected a circle patterned pink and white minimalist pillow to complement the decor.
Cherry Blossom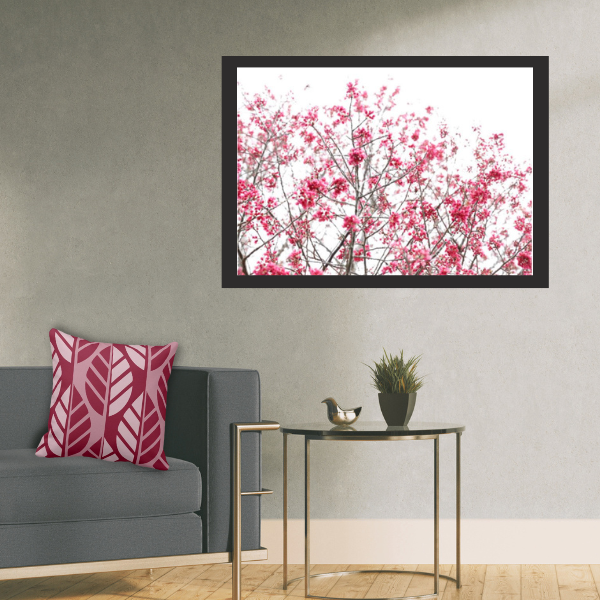 Here the spring heralding cherry blossom is in the spotlight and livens up a wall. The bloom rich and leafless tree with reddish-pink to faded pink invited the balance of a large leaf patterned red to pink accent pillow.
Chilean Flamingo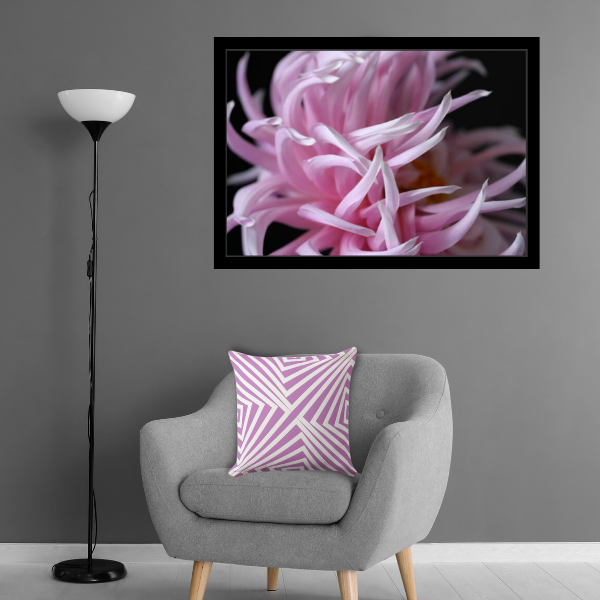 The third pink art print shows a close-up of the Chilean Flamingo blossom with markedly unruly pink petals. A complementing throw pillow in light purplish-pink has a nested angular pattern.
About Rachel Shields
Rachel is a young talented photographer from West Auckland, New Zealand. International professional studio and location, as well as being published in multiple magazines, make up her extensive experience. Find a second post of her work under – Spring Wall Art Photo Prints.
Visit RachelShields.co.nz for more about her work and photo art prints. Alternatively send an email inquiry.