Blue and green pillows complement the art print Tangaroa. Tangaroa is a color-explosive art print by New Zealand artist Rob McGregor. The artwork depicts the god of the sea Tangaroa. According to Maori believe the sea is connected to the beginning of life.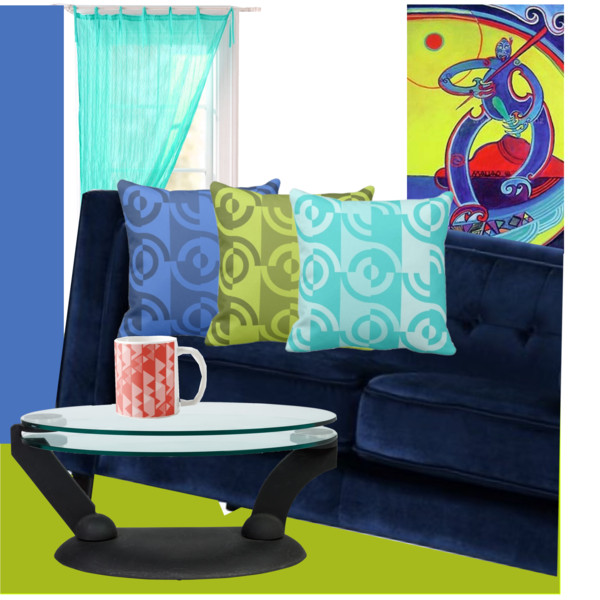 Here on this living room mood board three pillows with a fragmented circular pattern in blue, lime green, and turquoise accent the couch.
For instructions on how to revise the pillow fill color, please follow the links here: desktop devices or mobile devices. If you require hands-on help or you would like a custom design contact us directly on Telegram https://t.me/kbmd3signs_chat.