A modern wine-themed wall decor that is customizable and tells as a set of three art prints a story. The story develops from a single bottle to a bottle with one glass as a symbol of relaxation. That continues to one bottle and two wine glasses at sunset to symbolize romance.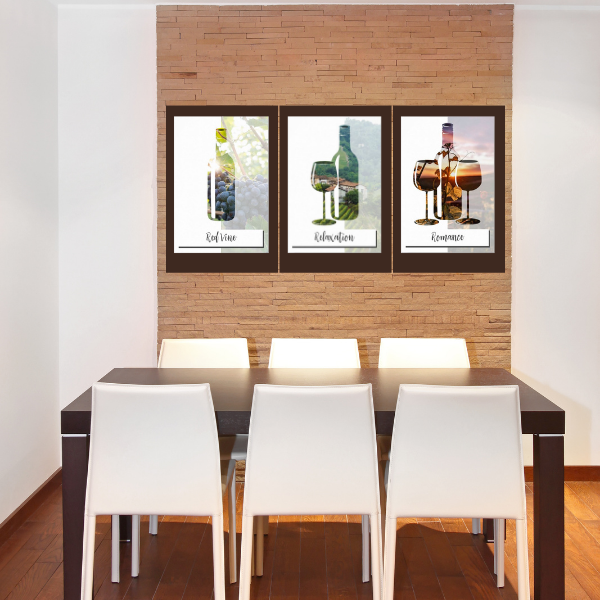 What is the motivating idea behind the wine-themed wall decor?
Modern wall decor for the dining room
Suitable to hang alone or as a set of 2 or a set of 3
Customizable to allow space for what you connect with a bottle of wine or as a possible carrier for precious moments
KBM D3signs Solution
First, we created a stencil-like template to overlay a portrait-formatted photo. For effect and improved communication, the resulting frame is partially transparent. This solution allows the selected photograph to appear sharply outlined by the wine bottle and glass. Then the image continues to fade in the transparent overlay. Each poster print has a descriptive title.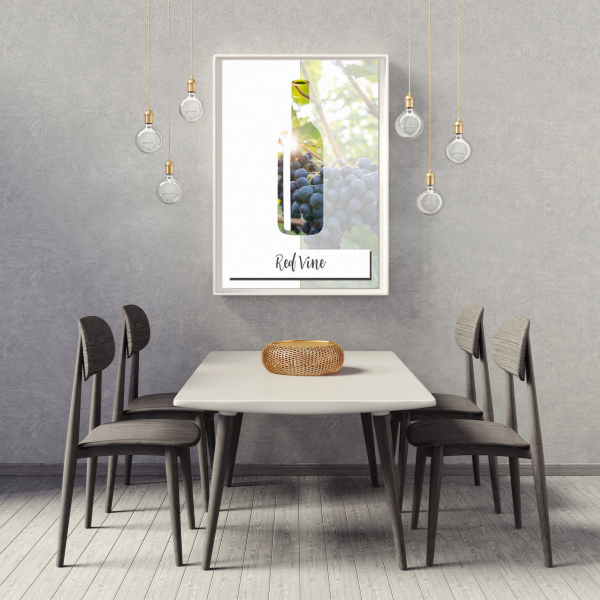 Red Wine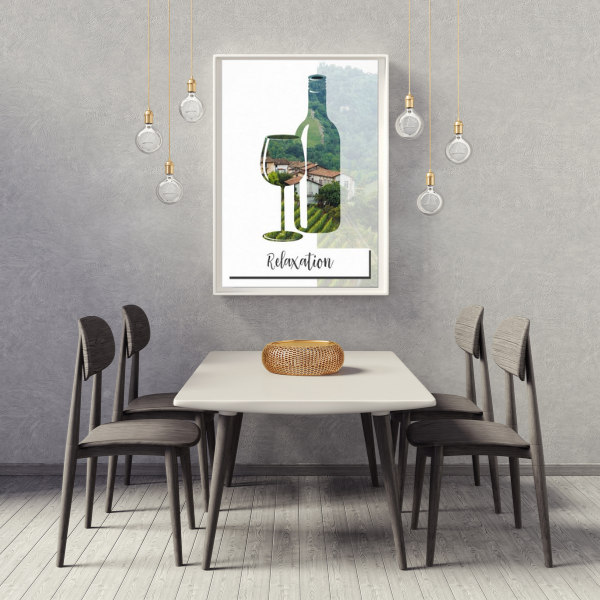 Relaxation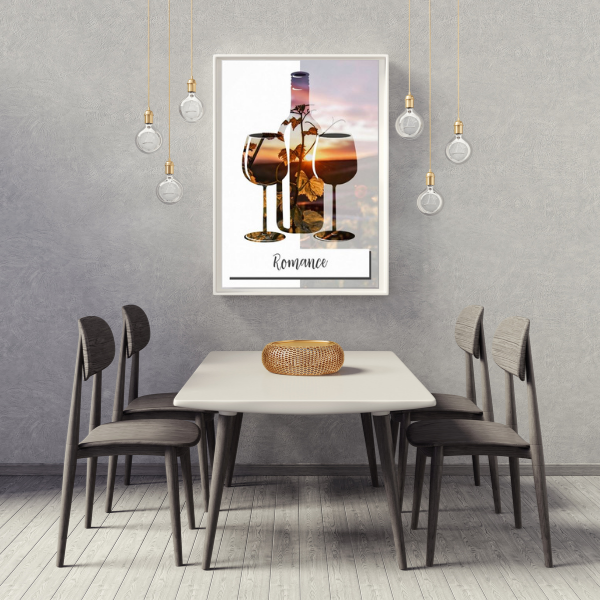 Romance
Red Wine
Here a single bottle stencil shows a sample photograph focusing on a red grape vine close-up.
Relaxation
A stencil with a wine bottle and one wine glass forms the frame of a sample photo overlooking a valley with sloping rows of grape vines.
Romance
One wine bottle with two stem glasses takes on shapes when overlaying a romantic sample sunset photography.
All three posters result in their best outcomes when choosing personally meaningful photography in portrait format and a central focus.
Find more wine-themed wall decorations on the Zazzle marketplace.
Can I Customize the poster?
Yes, in two steps, you can personalize each photo poster print. All art prints in the wall decor collection for the dining room allow personalization.
Firstly, fill in the text and photo placeholders with your shots and words.
Following the Edit design or Edit using Design Tool link secondly allows further customization.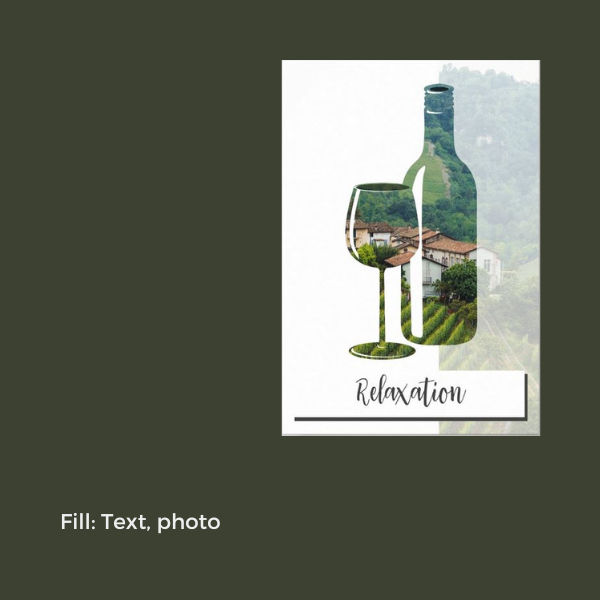 Personalize The Template
Add a title reflecting your sentiment to the poster print. 
Continue now and load your portrait-formatted and center focussed photograph. 
The placeholders will show on the product page under personalize.
Edit Using Design Tool
Font and elements allow adjustments by following the design tool. Adapt the font and its color to your preference. That is particularly important when changing the now white and grey element color.
To fill in all questions about how to go about the personalization process, find a step-by-step guide on the following page.
Overall, the wine-themed wall decor in the mood board composition is part of the – Dining Room Wall Decor – collection. Check them out! If you require additional items, and these are available among the Zazzle products, then message KBMD3signs on the Zazzle platform. We are happy to add products or to discuss an alternate design.