The artistic bath decor ideas here found their inspiration in an unfurling fern leaf.
Characteristically curled-up leaflets line the midrib of an uncurling fern leaf. When uncurled, this leaf part becomes a blade.
Ultimately there is an abstract version that results in monochrome prints either subdued or lightened. Then there are four pattern versions of the seamless repeat pattern. Find the pattern design appearing in white or black and subdued or lightened in multiple size variations.
In common have these version that the fill color allows for color customization.
Modern Green Unfurling Fern Frond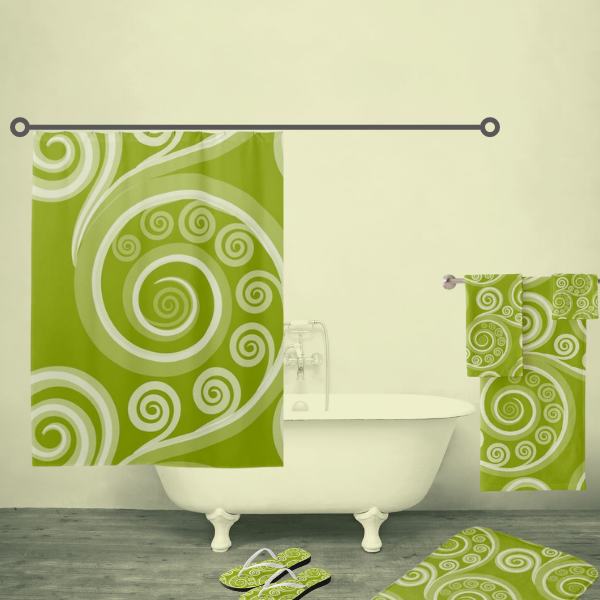 The summer green bath decor has notably a translucent large curl pattern size that lets the background color shine through and lightens it up to result in a shower curtain with many tints of the hue used as the fill color.
Earthy Bronze Brown Curls Pattern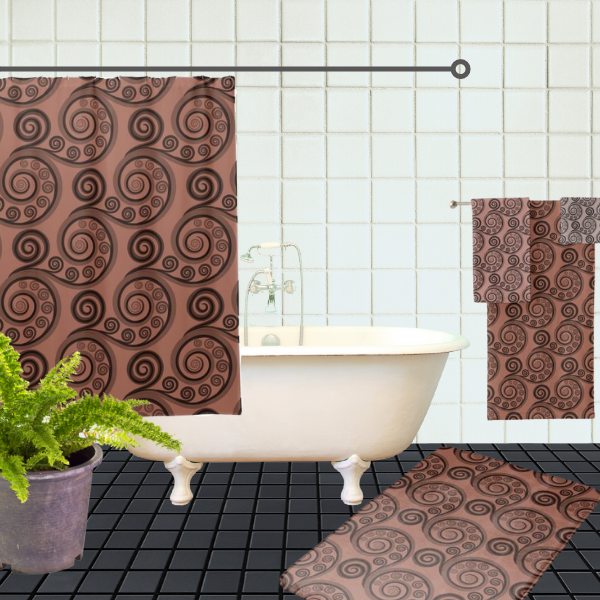 Bronze-brown is the hue bringing an earthy look into the bathroom. Here the swirl repeat pattern appears smaller and in darker shades of the background color.
Young And Energetic Blue Artsy Koru Swirls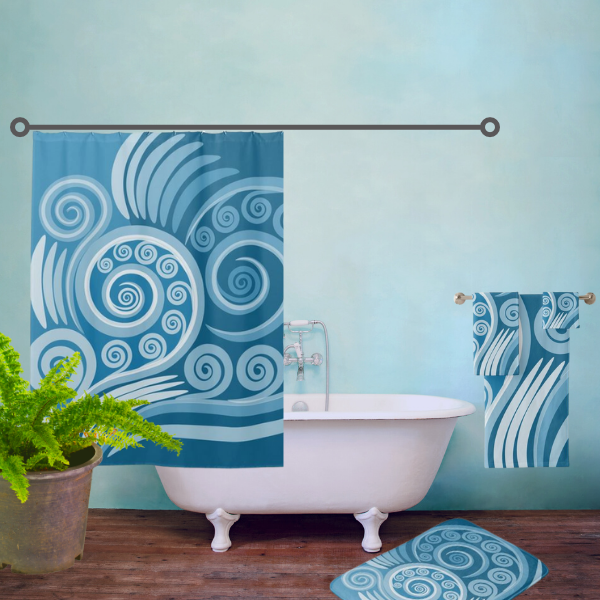 In tints of blue artistic koru swirls add energy to the by itself calming color. Playful curls in multiple sizes return a monochrome pattern full of movement to energize a plain or dated bathroom.
Artistic Terracotta Koru Curls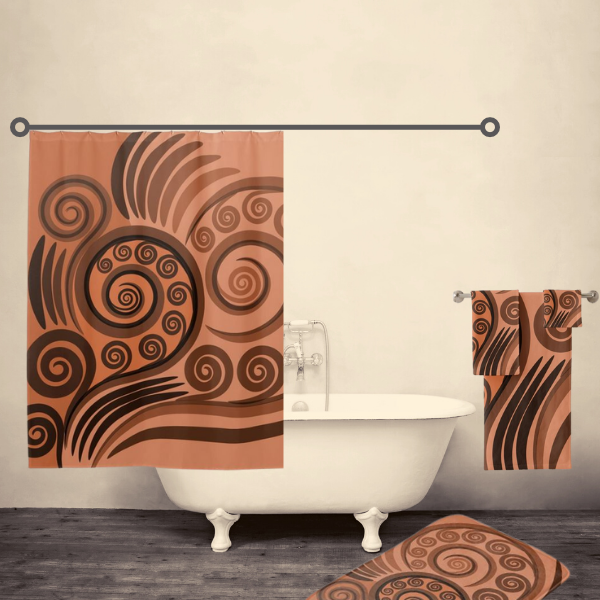 Bathroom accessories in shades of warm terracotta shine through the translucent shades and bring a warm earthen feel into the bathroom accessories. It is a beautiful color to decorate a country-style bathroom.
Turquoise And White Swirls Bath Decor Idea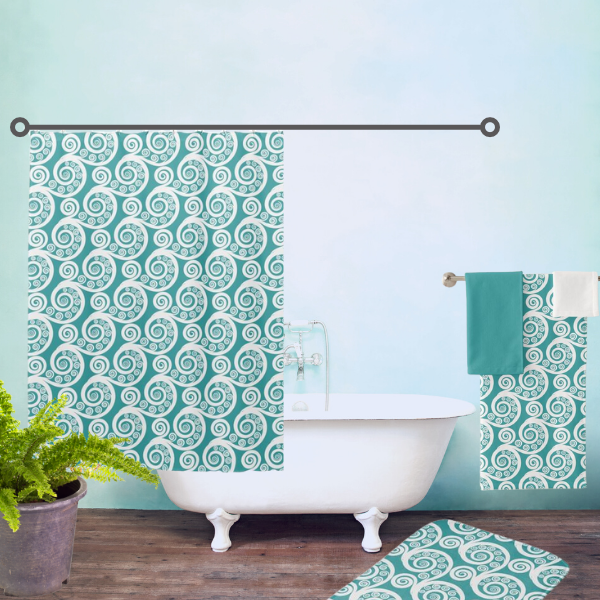 Bath decor in turquoise and white transmits breezy energy. Here, the repeat pattern shows a smaller size in white that contrasts beautifully with turquoise. In any case, the white pattern design works with any coloration.
Black And White Bathroom Accessory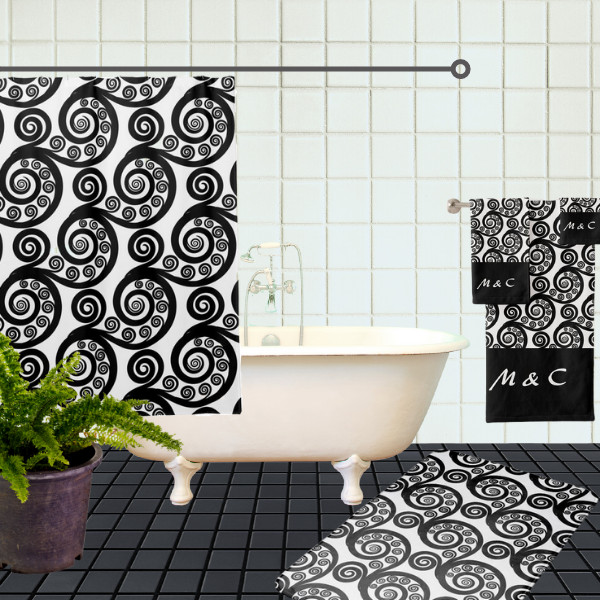 A classic black and white bathroom accessory shows the pattern in black on a white background. It is a way to bring timelessness and color neutrality to a bath.
Bath Decor Ideas To Color Your Way! You Like A Shower Curtain, Mat, Or Towel Set, And The Hue Is Off?
KBM D3signs designed for you. Take three steps, choose the pattern design, modify the fill color, and review the result. The product shows a pattern design in white or black or a monochrome of the fill color, either lightened or subdued.
Before you start, check out the already existing colors with their variations in pattern sizes. In short, the koru design idea comes in ten colorations in addition to black and white. So check them out. If none works for you, then color it your way.
For instructions about revising the fill color, please follow the link: desktop devices or mobile devices. If you require hands-on help, product expansion, or you would like a custom design contact us directly on Telegram https://t.me/kbmd3signs_chat.
Additional products are flip-flops, beach towel and beach bag in addition to fixtures such as light switch cover and drawer knobs.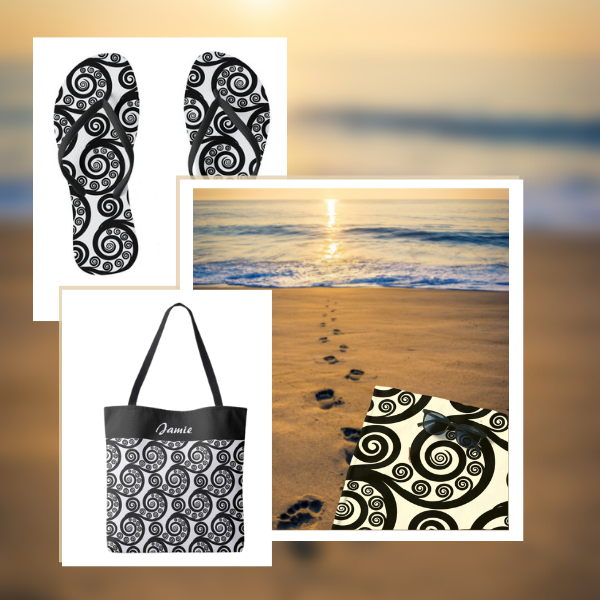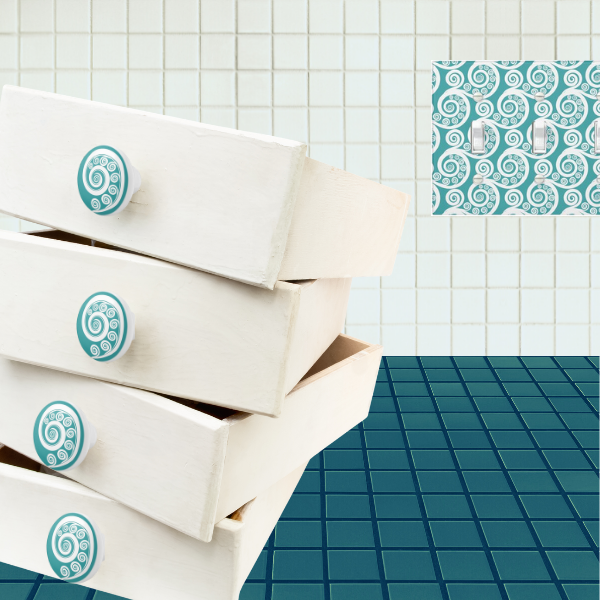 Yet, it is not limited to these. Therefore, check out KBM D3signs' post about curl pattern living room decor ideas.
At KBM D3signs, we love feedback, so please feel free to post your color and decor idea.