Good Day At The Bay is a designer print title by Greg Straight.
Greg is a New Zealand artist who has a keen interest in the surfing sport. And one of his favorite surfing beaches is Maori Bay. The small bay borders Muriwai on the West Coast in Auckland. Therefore it is natural that the sea theme carries over into his artwork.
Crisp, clean lines are a signature of his artwork. The print uses two colors and shades of each that is blue and brown.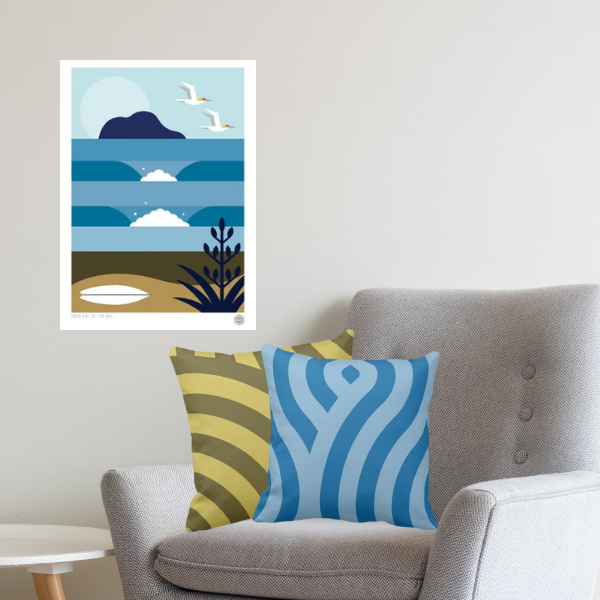 Here, the blue and brown theme finds reflection in the home decor accessories of the throw pillows. One appears in shades of brown, and the second one appears in shades of blue. Both enjoy a bold striped wave pattern accenting a light grey armchair in the white-colored living room.
Continue reading

"Good Day At The Bay Designer Print And Brown And Blue Cushions"