The home decor idea for 'Colorful Loft Living' followed a precious find. A bold and captivating artwork by a contemporary New Zealand artist. Michael Smither is the painter of the 'Motumahanga Square Quartet' which is available as a limited edition at prints.co.nz.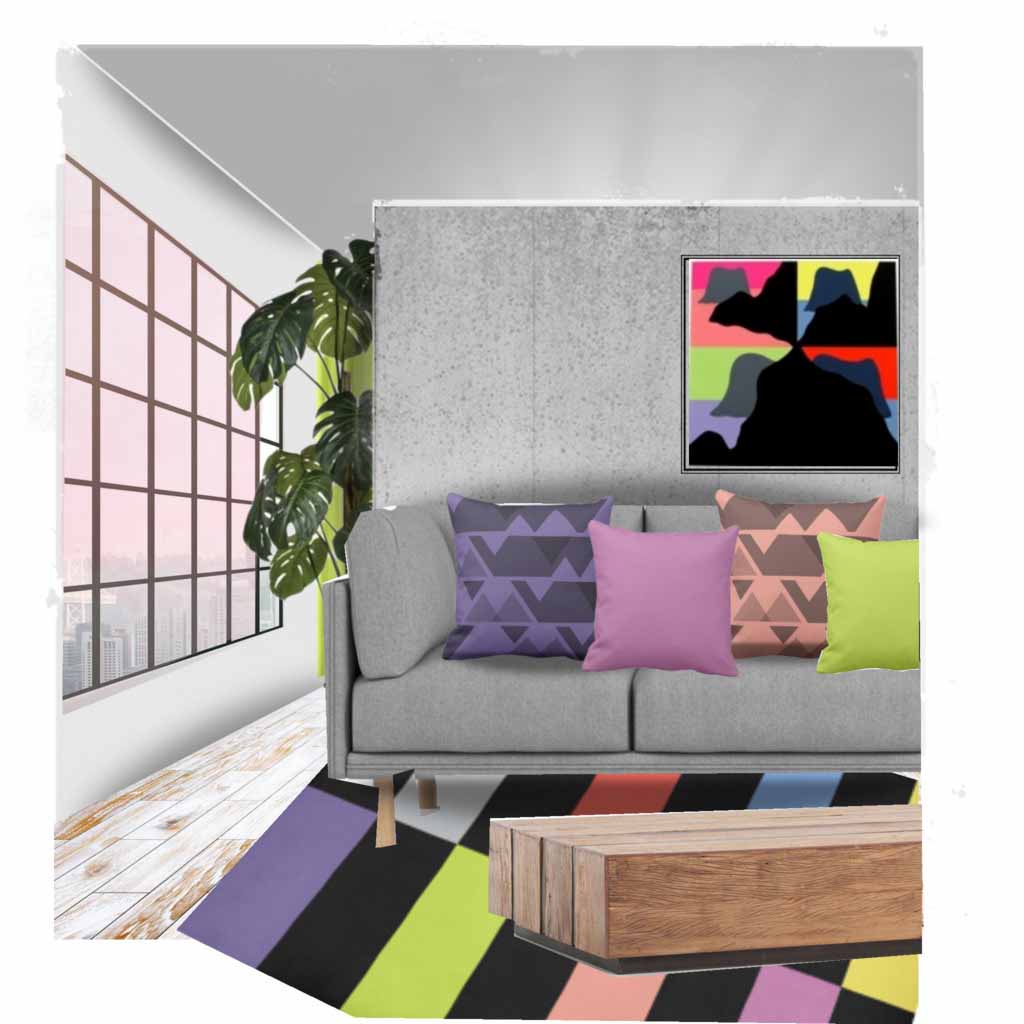 Motumahanga Square Quartet shows four angles of an Island seen on the east coast of Northland. Michael Smither uses colorful evenly shaped blocks as backdrop to the rugged island scene.
In response, the chosen designs show a mix of monochrome rugged pattern design and uni-colored block elements. For further exploration visit the 'Colorful Design' collection by KBM D3signs.
Whereas the central area rug picks up the play of the dark and vivid color elements in a bold multicolored striped pattern. And the floor covering completes the colorful loft living moodboard. For ease of use please find the product link to the design by KBM D3signs at ArtsAdd under 'Colorful Stripes'