Red and blue pillows meet modern art prints by Vladyslava Mounassir.
Vladyslava Mounassir is a creator at Zazzle and designs for the store SimplEasy.
All selected posters pair each in one of the nine mood boards with throw pillows in one of nine surface pattern designs by KBM D3signs.
Nine Sets Of Two Pillows In Red & Blue Complement Modern Art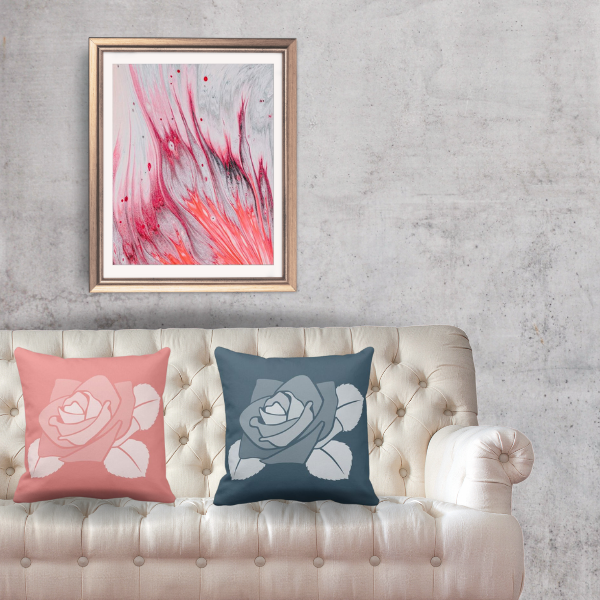 A single stylized rose decorates the blue and the red throw pillow. And a modern artwork, a fascinating fire-like creation of ink and alcohol, completes the living room decor.
Continue reading

"Red And Blue Pillows Meet Art By Vladyslava Mounassir"