Red throw pillows are the focal point of our exploration.
The dark red pillows show a square spiral repeat pattern print, a print in black, white, or shades of each. Using shades of black or white to define the pattern results in a monochrome pillow print in the color of choice. With this, any existing color scheme finds accommodation.
That leads to a series of mood boards exploring color and style. Find on mood boards seven styling inspirations assembled. With the variation in shading and pattern size amenability, the red pillows combine with the colors yellow, turquoise, brown, blue, green, grey, and black.
Seven Eye-catching Dark Red Pillow Alliances
First up in the presentation is a stunning red and white pillow pair on an elegant, clear-lined mat black camelback sofa.
Sparking The Monochrome Nested Square Pattern, And Your Hidden Advantage
Bringing a sense of spiral movement into an otherwise geometric pattern leads to the swirl effect.
In general, transparencies allow a monochromatic effect to appear. Meaning the selected fill-color shines in varying intensities through the repeat pattern. Depending on the template, the chosen fill color appearance is either lightened or subdued. Whereas when the design uses full white or black, the fill color pairs with white or black.
What does this mean for you?
If the published color works with your decor, that is perfect.
However, if the published color does not meet your color expectations, yet you take a liking to the pattern, there is an easy solution to color it your way. KBM D3signs prepared a step-by-step instruction guide in word and image on how to change the background color on a mobile device or a desktop.
To request help with the customization, please follow the link to inquire. We are here to help with both extending the product range and customizing the product to the accent color of your choice.
Two Vibrant Color Pairs Among The Color Pairs With Red Throw Pillows
As an example, we put together seven living room decor ideas using red pillows. Beyond that, the red accent pillows pair up with a second color such as yellow, turquoise, blue, brown, green, orange, and grey cushions.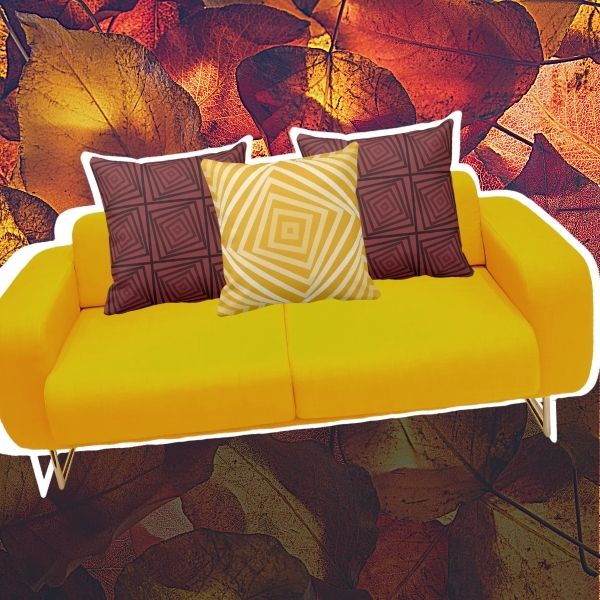 Setting the frame for red and yellow accent pillows is a bright yellow modern contemporary-style couch. In this case, the combination awakens memories of the warming rich colors of the autumn season.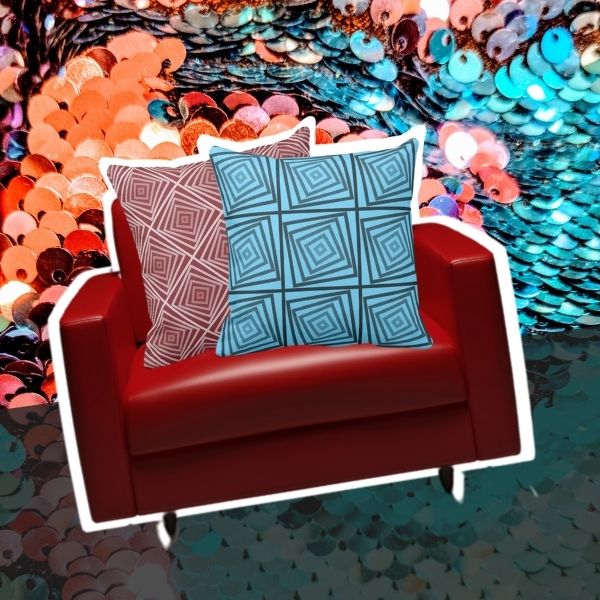 A trendy red armchair features a red and turquoise pillow pair. Hence it symbolizes a combination that inspires young interior decor.
Pair up Red With Blue, Brown, Green, Orange, and Grey Pillows With Red Throw Pillows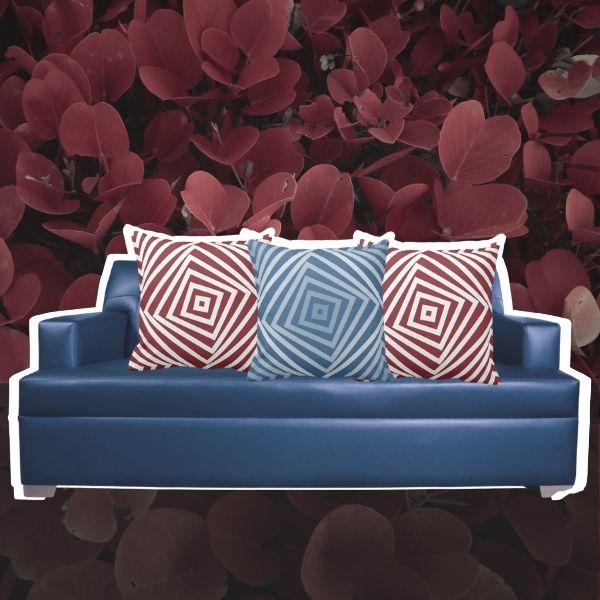 The decor for a classic mid-century Style sofa found its inspiration in red and blue pillows. Meanwhile, the red cushion shows its pattern in white, and the blue pillow has a monochrome blue design lightened by white.
More red and blue pillow decor ideas.
Picking up on the color of the brown loveseat, red and brown pillows are the chosen decor. Both the dark red and brown pillows have a monochrome print. While the red appears subdued by shades of black, the brown pillow shows lightened by shades of white.
Green and red pillows are classic decor colors that strongly remind us of nature and flowers. Therefore, the choice became a green modern style loveseat.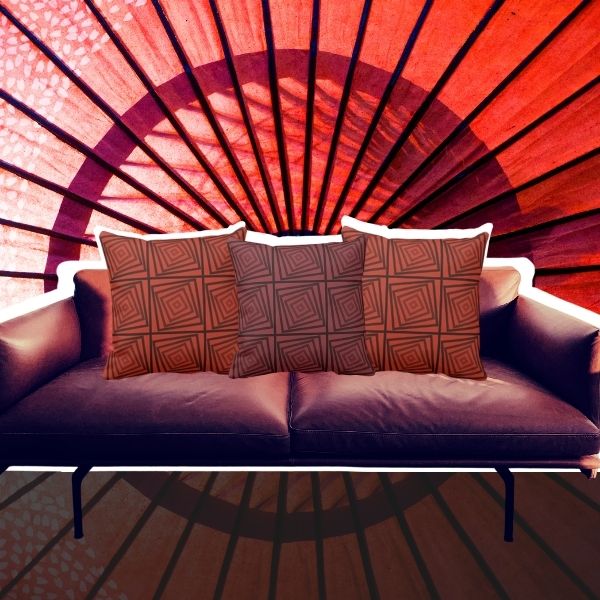 Red and orange pillows with monochrome print decorate a dark orange-brown soft loveseat. The color combination is great to recreate a warm earthy feel spiked with red as an energizer.
A modern grey and red living room let the red and grey pillows shine on a grey Lawson-style sofa. Both pillow colors show their hues as monochromatic lightened by shades of white.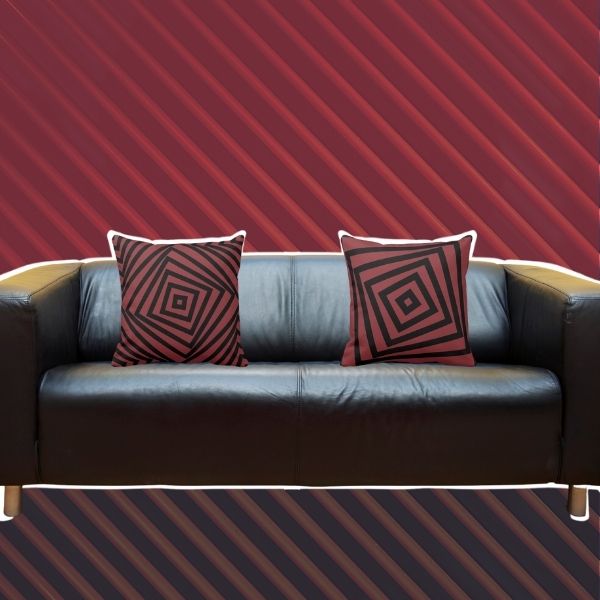 The classic black Tuxedo style sofa shines in an environment with clear structure and lines. It is the seventh example under the page topic red throw pillows and shows as decor two red and black pillows.
At KBM D3signs, we love feedback, so please feel free to post your color and decor idea.