Choosing the perfect black and red color palette can have a significant impact on the overall ambiance and style of a room when it comes to home decor. Among the many options available, the combination of black and red stands out for its timeless elegance and dramatic appeal. This article explores the captivating power of black and red as a color scheme for home decor accessories, furniture, and statement walls. It also highlights the importance of incorporating white as a counterbalance.
Unveiling the Allure of a Black and Red Color Palette
Black and red are two colors that have long been associated with sophistication, intensity, and opulence. Black exudes a sense of mystery, strength, and modernity, while red symbolizes passion, energy, and vitality. Together, they form a captivating palette that instantly grabs attention and makes a bold statement in any space.
Embracing the Power of Contrast
The key to successfully incorporating black and red into your home decor is finding the right balance. While both colors are visually striking, their strong presence can be overwhelming if not tempered properly. This is where the color white comes into play. Introducing white as a counterbalance softens the intensity of black and red. This creates a harmonious contrast that enhances the overall aesthetic.
Color Palettes with #Hex Codes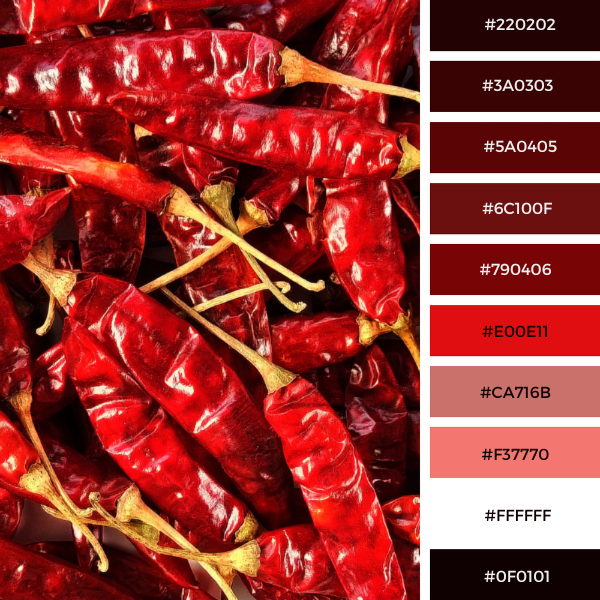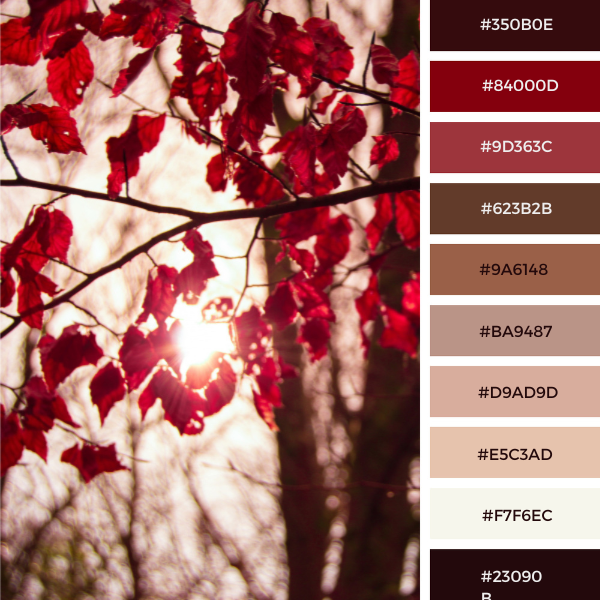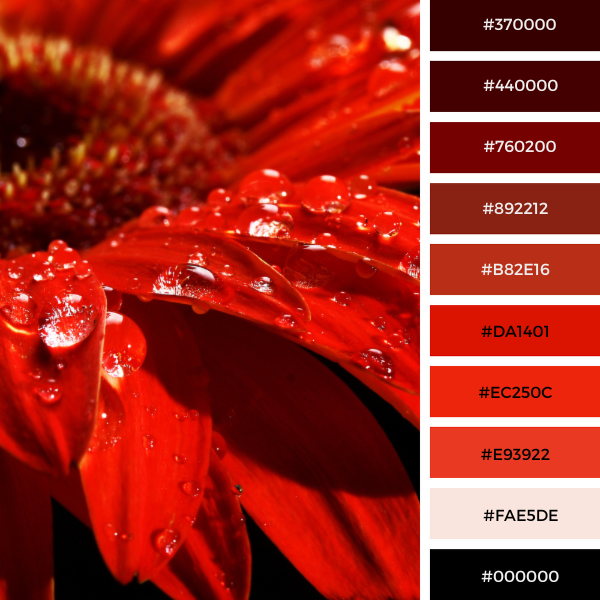 Red is not just red, as the following color collages demonstrate. Choose the hue for a pop effect or for a sophisticated result. Best of all, many of the KBM D3signs designs on Zazzle allow for color customization. Just know the #Hex code and you can change the color of your favorite home accessory. Explore the color tools to create your image color palette with #Hex codes.
Strategically Use Accessories, Furniture, or a Statement Wall
Adding a pop of color is easy. Add red throw pillows or red and white throw pillows to a black couch or red and black to a white couch. Easily synchronize your ambiance by selecting matching black and red wall art. The beauty accessories make it easy to change the overall look.
Black and red furniture, on the other hand, can serve as striking focal points in any room. A glossy black dining table paired with bright red chairs instantly adds drama to a dining area, while a black leather chair with a red throw pillow makes a bold and luxurious statement in a living room. Adding white elements, such as a white coffee table or white walls, brightens the space and allows the furniture to shine while maintaining an overall sense of balance.
A wall in black or red can transform a room into an intriguing and memorable space that makes a bold statement. Choose a black accent wall for depth and sophistication, or a bold red wall for energy and vibrancy. To balance the intensity, paint the remaining walls a crisp white for a fresh and airy feel. This allows the statement wall to be the focal point of the room.
Add a Sense of Drama, Elegance, and Modernity
Overall, the black and red color palette can add a sense of drama, elegance, and modernity to any space when used thoughtfully in interior design. By incorporating white as a counterbalance, the intensity of black and red is softened, creating a harmonious and visually appealing environment. Whether through accessories, furniture, or statement walls, the combination of black, white, and red brings a powerful and timeless aesthetic to your home. Embrace the boldness, embrace the elegance, and create a truly captivating living space.