Custom small business thank you cards are essential in the marketing toolbox of an entrepreneur.
Overall thanking a client for their custom is part of the customer service experience fosters customer retention, and may entice positive testimonials and word-of-mouth referrals.
Nine Ideas Why To Say Thank You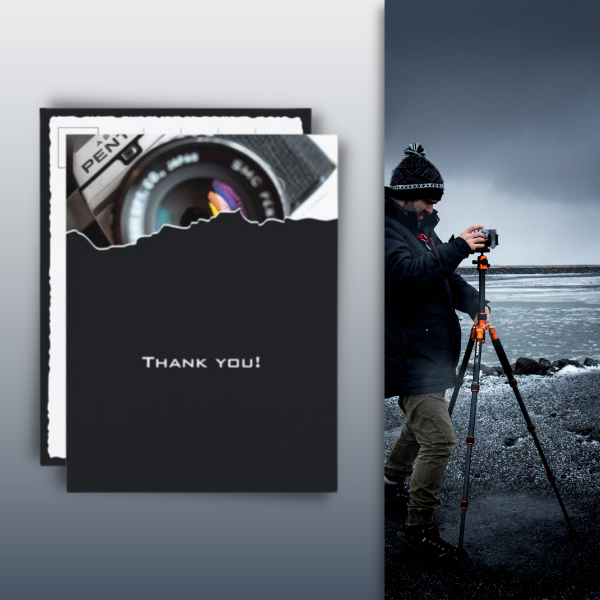 Photographers – Use the thank you cards to call out an open studio day.
What Is Notable About The Nine Small Business Thank You Card Examples?
Each custom thank-you card is available with design-matching gift wrapping paper, ribbons, tags, and boxes.
All items convey an intention to thank and belong to a complete small business branding package, enabling small businesses to use a design and mold it to reflect their specific services and branding colors.
Every item functions as a template to allow you to use your words, images, logo, and color for the thank you note. That gives you the potential to represent your small business in the way that serves best.
And if you need a large amount and wish to procure bulk thank you cards, Zazzle has you covered. The larger your need the higher the saving percentage becomes.
Shop on Zazzle store Cocoon It!
Custom Thank You Cards & Accessories
Get Help With The Small Business Thank You Cards Customization
Coolors has a fantastic app to extract the color of a photo to match match fill and font colors.
Also, find step-by-step instructions for the customization process.
If you like the design style yet require hands-on help for product customization and expansion, or you would like a custom design, contact us directly on Telegram https://t.me/kbmd3signs. Most of all, have fun expressing your feeling for color. And remember, we thrive on your feedback and would love to see the result of your arrangement.