We expect a financial planner business card to convey confidence, professionalism, trust, reliability, and agility.
The white and Oxford blue business card template is a tool to achieve this.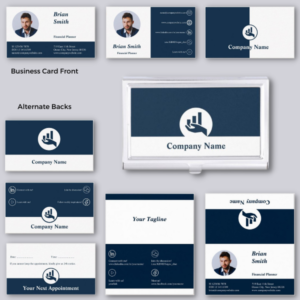 Blue Business Cards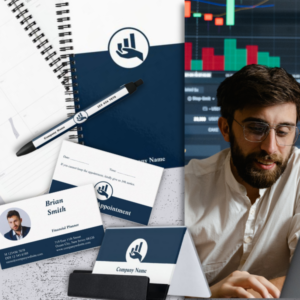 Professional First Impression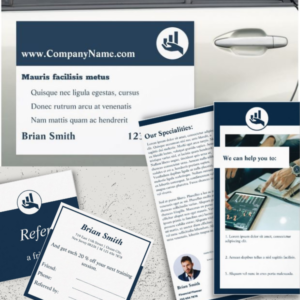 Marketing Passively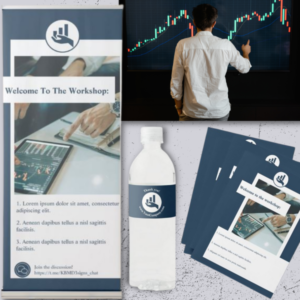 Professional Workshop Accessory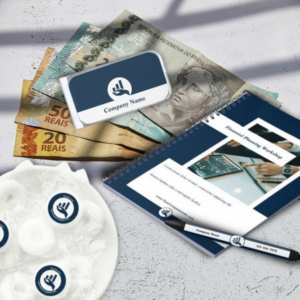 Your Consultation Leaves An Impression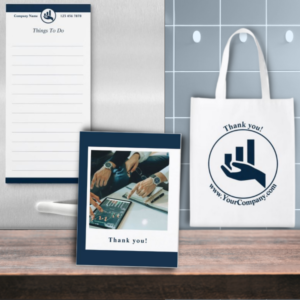 Say Thank You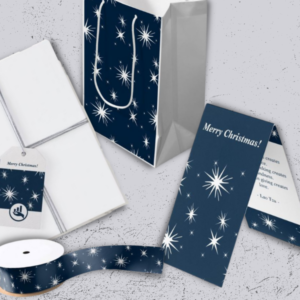 Christmas Message to Stay Connected
Key-Points The Flat Financial Planner Business Cards Hold
Clear business card layouts with a professional profile photo supported by the color Oxford-blue exude trust and confidence. There are multiple choices to make upfront. Does your service predominantly take place from your office? Then a business card holding contact details, office location, and web presence suffice.
Often we expect to be able to research the service we plan to use. For this reason, adding a professional profile such as on Linkedin, a presence in a chat group, or even a video teaser is an excellent idea. Our templates include these situations.
On the other hand, if you travel or provide your service in virtual spheres, we prepared a matching business card template.
The folded business card version is perfect if you have a captivating tagline to promote.
For follow-up consultation, an appointment card with contact details does the trick. To actively market your service in places of interest or through the letterbox, then a fridge magnet business card can help. It helps stay present for some time after handing it out.
What Do The Blue Business Cards And Collateral Include?
Making a memorable impression with the blue business cards and collateral is easy and will assist you in building your business. Signs of thanks will keep your service at the forefront of your customers' day-to-day life. These include a simple Thank you by sending a postcard of gratitude, magnetic notepads, a grocery bag, or a money clip. For more ideas, visit our Zazzle Store CocoonIt. And finally, in the months leading up to Christmas, take the opportunity to keep in touch with valued clients. Best of all, do it in your branding colors for easy recognition.
Financial planner business cards and marketing collateral by KBM D3signs allow you to customize the images and text. Further customization is possible following the button Edit using Design Tool. Then modification of font, font size, fill color and shape color become available.
Zazzle business card designs at Cocoon It and financial planner business cards store wide.
Where to go for assistance for customization or publishing additional products?
In general, if difficulties arise when personalizing the blue business cards and marketing materials, we prepared a step-by-step guide on the following page.
Do you have additional questions? Then contact KBM D3signs via the form. We are also happy to transfer the design on request onto products available on Zazzle or to prepare a custom design altogether. Alternatively, visit KBMD3signs on Telegram at https://t.me/KBMD3signs_chat and leave a comment.