The Art Birthday party invitation for kids and its accessories in blue color show an artful paint splatter to support the theme.
All party supplies are part of a theme-matching collection covering birthday invitations and decor, paper table accessories, and art party favors.
Art Themed Birthday Party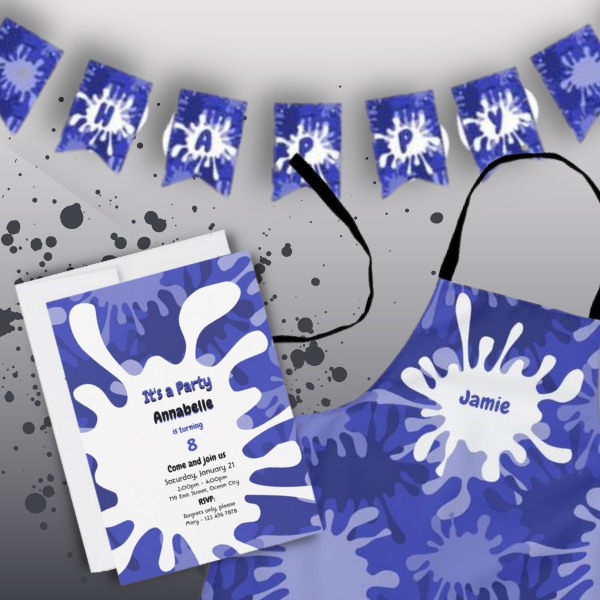 Blue artful paint splatters make an inspiring party theme with the promise of getting creative.
There the invitation design incorporates shaded splatters. One dominant splatter bubble hosts then all party invitation details.
Art Themed Birthday Party Decorations
Find within the series an art invite, a Happy Birthday banner, and as splatter protection gear, an apron. All represent the party theme. Stay within the birthday theme and decorate the table with matching paper plates, cups, coasters, and napkins. Then when the end of the party nears, there are also art party favor bags or boxes with fillings such as buttons, mints, and chocolates to thank each guest in style for making the party a success.
Shop Zazzle Birthday Invitations
Art Themed Birthday Party Decorations And Favors
Find more kids' birthday party invitations from the Zazzle store Color Cocktail or explore kids' Zazzle birthday invitations store-wide.
Can I Modify The Kids' Birthday Party Invitation?
Yes, customization is possible in two steps. In fact, all items in the Art Birthday party invitation collection allow modification.
First, designed as a template, you fill in the text that will appear in the art party invitation for kids.
Second, follow for further customization the link – Edit using Design Tool.
Personalize The Template
Indeed, each template allows replacing the given text with your word choices.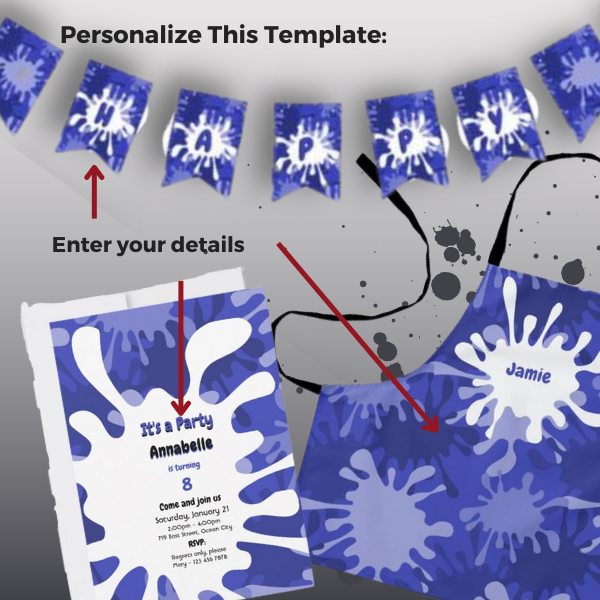 Edit Using The Design Tool
Within the design tool, you can adjust the coloration for each product. In fact, your color replaces the present blue hue. Additionally, adapt the font color. That is also the place to alter the font style and size. Font size usually depends on the font style.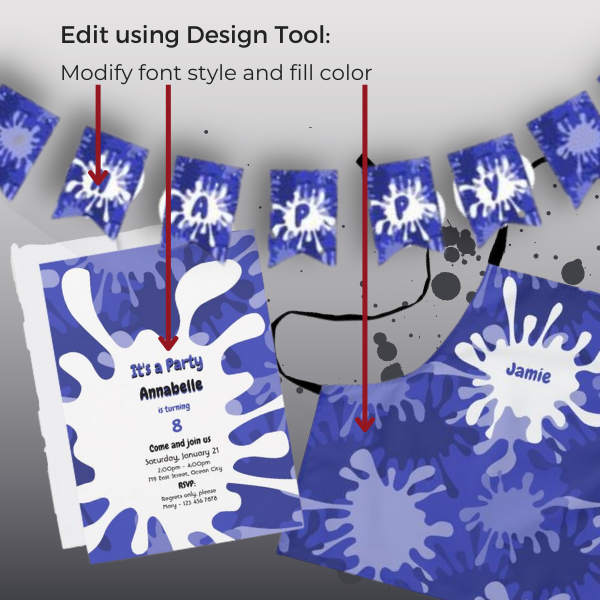 For assistance in customizing the blue art Birthday party supplies, we prepared a step-by-step guide on the following page.
All in all, the products in the mood board compositions are part of an expanded collection. If you require additional items, and these are available among the Zazzle products, then message KBMD3signs. We are happy to remedy that or to discuss an alternate custom design.